Specialties and services.
Serving Savannah and the surrounding area, Veterinary Specialists of the Southeast (VSS) provides specialty surgery care for pets.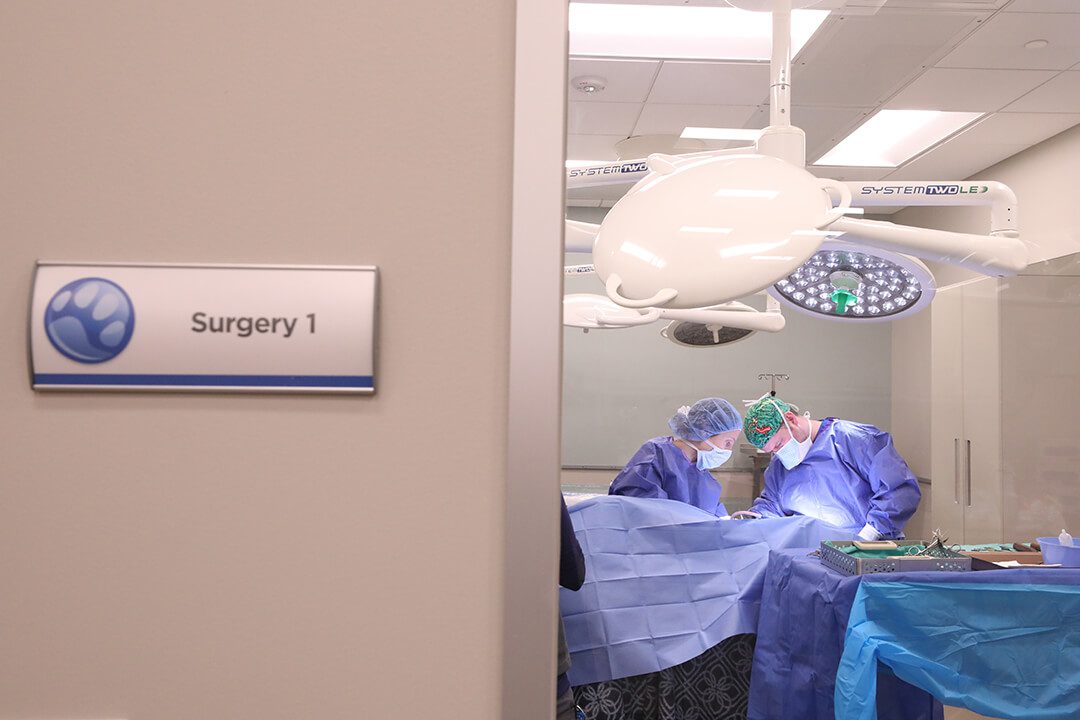 Emergency Medicine
At our shared location, Savannah Veterinary Emergency Clinic provides emergency care for pets. Emergency services are available during the day by referral and after hours on a walk-in/call-in basis. If you're experiencing a pet emergency, please call 912.355.6113 to speak with staff.

Surgery
When you are looking for a veterinary surgeon, you should be able to count on superior care and excellent service. At Veterinary Specialists of the Southeast in Savannah, GA, we have assembled an expert team of veterinary professionals to bring you the best possible care for your pet. Our state-of-the-art veterinary facility includes surgical suites with modern equipment and monitoring capabilities.
Surgery services include:
Hernia repair
Hip dysplasia, elbow dysplasia and limb abnormalities
Neurological surgery
Reconstructive or plastic surgery
Tumor removal
Respiratory tract repair
Sports injuries, including fractures, ligament and tendon injuries
Minimally invasive surgeries
Tibial Plateau Leveling Osteotomy (TPLO)
TPLO is a surgical procedure used to treat cranial (or anterior) cruciate ligament rupture in the knee joints (stifle) of dogs. The objective of TPLO is to redesign the stifle so the cranial cruciate is unnecessary for joint stability.
Total rehabilitation time is normally 14 weeks and includes physical therapy, which plays an important role in the postoperative care and success in patients.
We are proud to be the premier facility in the Southeast offering TPLO surgery and one of the only facilities in the region providing in-house physical therapy as an integral part of this treatment to help get pets back on their paws.

Cardiology

Oncology

Neurology

Interventional Radiology
Interventional radiology (IR) is a form of advanced imaging that allows our doctors to perform minimally invasive procedures while viewing the moving parts in a pet's body in real-time.

Rehabilitation

Compassionate Treatment
We respect the close bond between pets and their owners and treat each patient with dignity, compassion and kindness.