Veterinary specialty care for pets in Savannah, GA.
Serving Savannah and the surrounding area, Veterinary Specialists of the Southeast (VSS) provides specialty surgery care for pets.
Our clinic is open Monday through Friday from 8:00 am until 6:00 pm. Consultations are available by appointment only.
If you are experiencing a pet emergency, please call Savannah Veterinary Emergency Clinic at 912.355.6113. The ER is located in our hospital building and emergency services are available during the day by referral and after hours on a walk-in/call-in basis.
Veterinary surgery in Savannah, Georgia.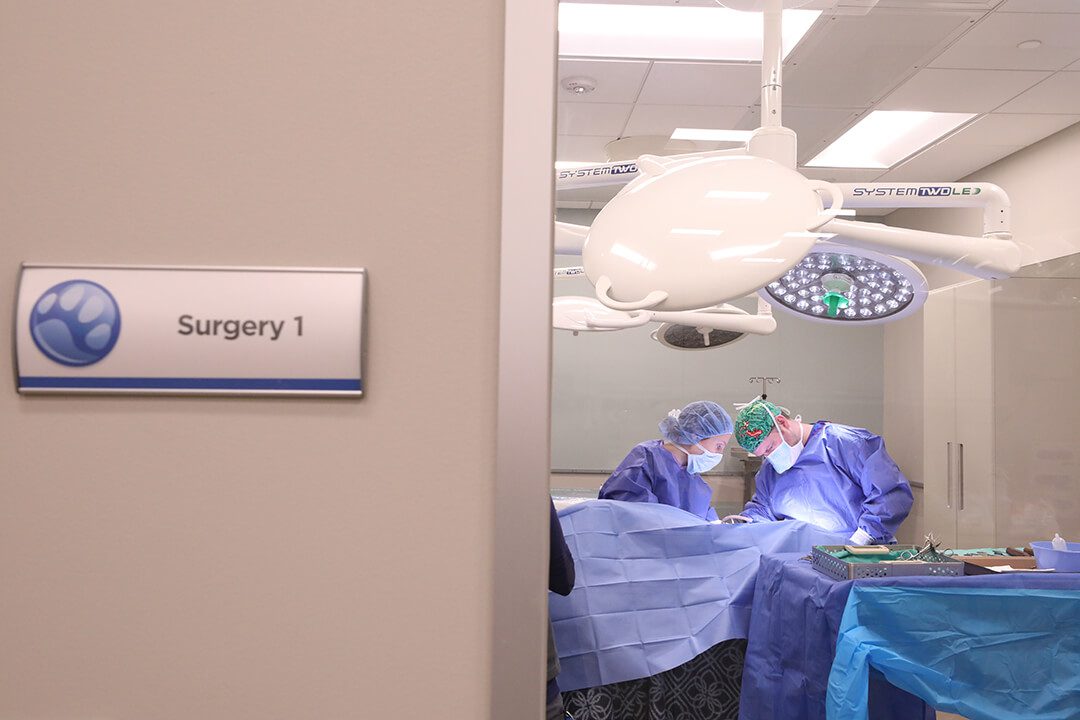 Veterinary Specialists of the Southeast offers advanced surgical care for small animals. Dr. Paul Shealy is a board-certified small animal surgeon, who founded our practice in 1992. Marcus Bradbury, DVM, DACVS-SA, joined our hospital in 2018.
Our doctors take the time to understand your pet's specific condition and will discuss treatment options with you during a detailed consultation. Your pet's health and well-being are very important, and our staff will give your pet the best possible care in partnership with your family veterinarian.
Our team of experts performs a range of different surgical procedures to best care for pets in need, including:
General surgery
Oncologic surgery
Thoracic surgery
Plastic/reconstructive surgery
Orthopedic surgery
Neurological surgery
Some of the orthopedic procedures performed include fracture repairs and surgery for cruciate ligament injury. Soft tissue surgeries include a broad variety of thoracic and abdominal procedures, as well as reconstructive surgery often performed in the treatment of cancer.
Your pet is in the right hands at Veterinary Specialists of the Southeast. To learn more about our veterinary surgery practice in Savannah, visit our Specialties & Services page.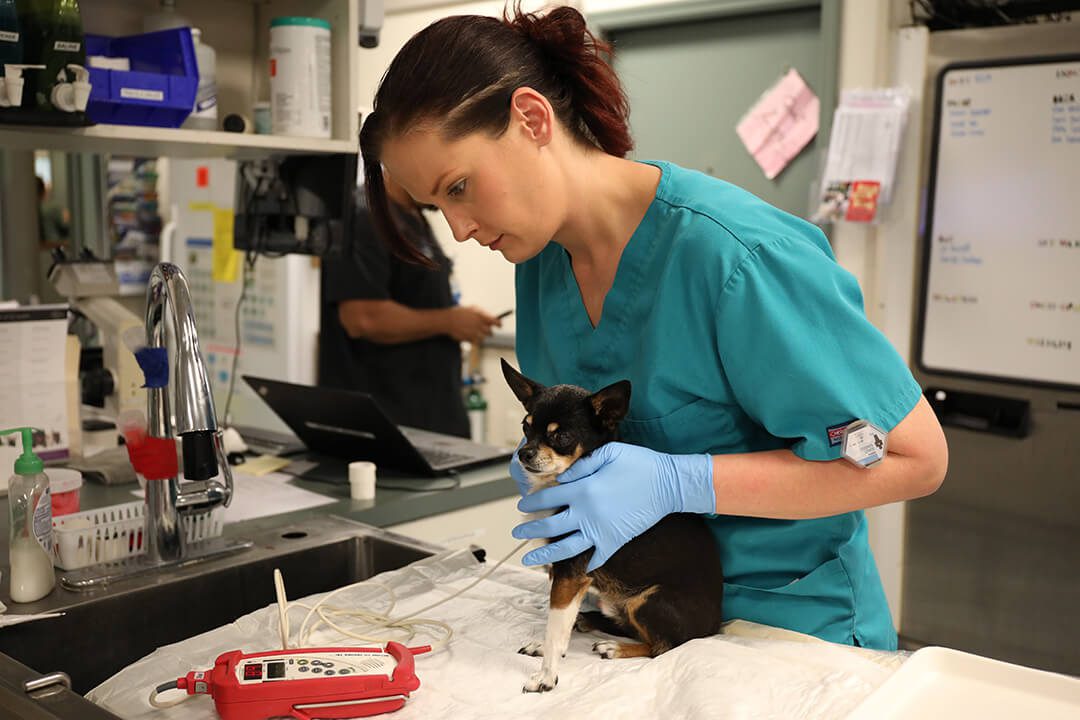 Our
veterinarians.
Caring for your pets is our passion. Meet our team of veterinary specialists here to help you and your pet.
About Veterinary Specialists of the Southeast.
Veterinary Specialists of the Southeast is proud to provide specialty care for the Savannah, GA area.
Our team is committed to educating our clients about how to keep pets healthy year-round with good nutrition and exercise. Our experts stay on top of the latest advances in veterinarian technology and above all, remembers that all animals and pets need to be treated with loving care in every check-up, procedure or surgery.
Pet owners.
At BluePearl Pet Hospitals, providing our customers with remarkable service is a top priority. We're committed to making your veterinary visit as smooth as possible.
Have questions prior to your visit? We're happy to help. Contact our hospital team at 912.354.6681 or [email protected].