BluePearl Pet Hospital – Serving the Greenbrier area of Chesapeake.
Our pet hospital is located in the Greenbrier area of Chesapeake and also serves Norfolk, Portsmouth, Suffolk, Virginia Beach and Newport News, along with parts of North Carolina, including Edenton, Elizabeth City, Eure, Grandy, Kill Devil Hills, Kitty Hawk, Moyock and Nags Head.
Specialty veterinary medicine in Chesapeake Virginia.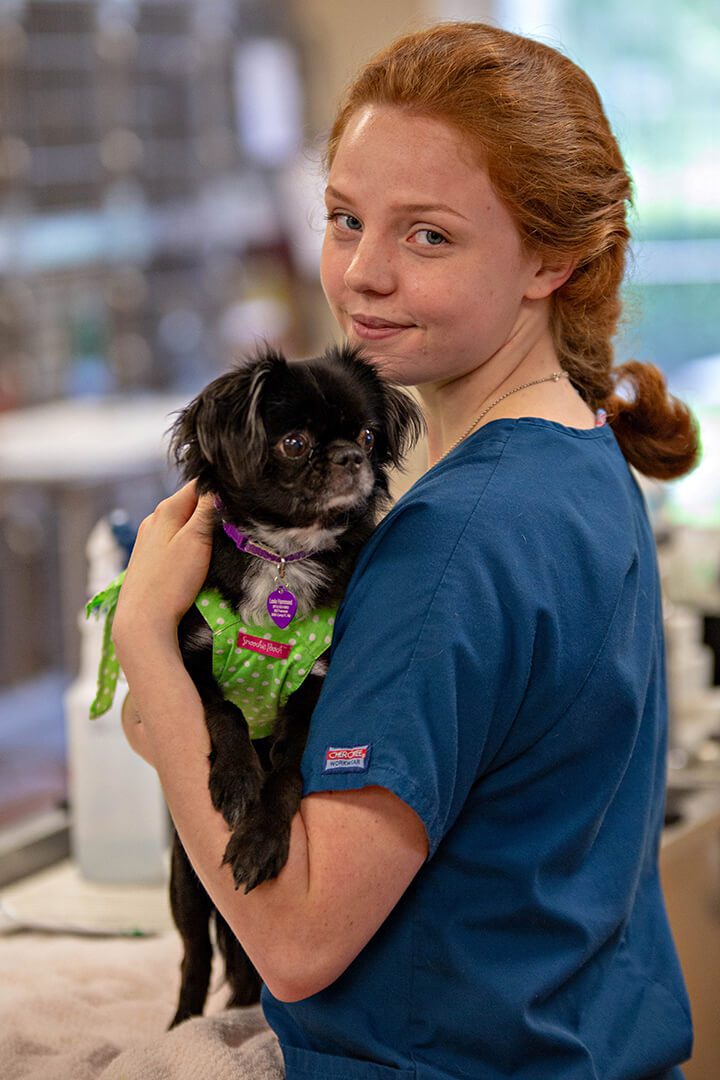 If your pet has a condition that requires a specialist's expertise, we're ready to help. Our experienced veterinarians, vet technicians and support staff work closely together to provide the comprehensive, compassionate care your pet needs and deserves.
Our veterinary specialists work directly with your primary care vet to understand your pet's condition and develop the appropriate treatment plan. Visits to our specialists are usually by referral from your primary care vet and by appointment. Learn more about veterinary specialists.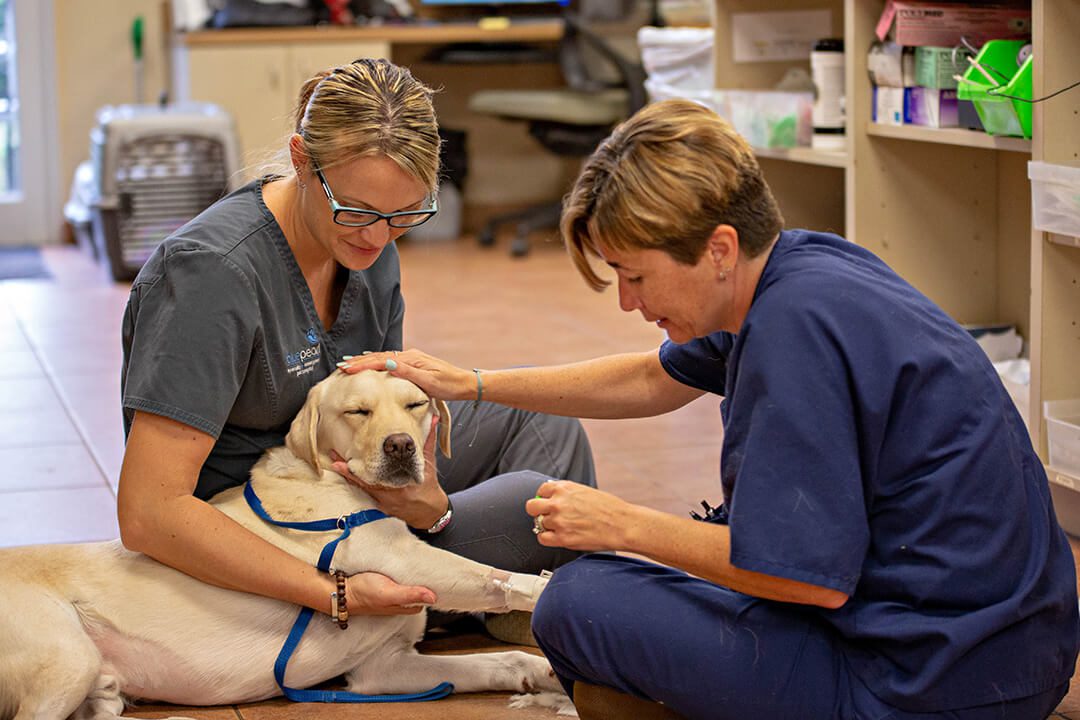 Our
veterinarians.
Caring for your pets is our passion. Meet our team of veterinary specialists here to help you and your pet.
About our BluePearl Pet Hospital – Greenbrier Chesapeake, VA.
Our BluePearl emergency pet hospital in Chesapeake is located east of the Greenbrier Mall, with easy access to Interstate 64. Our skilled veterinary specialists collaborate in a 10,000 square foot facility offering advanced diagnostic tools to include a CT scanner, ultrasound, endoscopy and digital radiography.
And for cats, we offer radioiodine I-131 treatment, a nonsurgical approach to treating feline hyperthyroidism.
Pet owners
At BluePearl Pet Hospitals, providing our customers with remarkable service is a top priority. We're committed to making your veterinary visit as smooth as possible.
Have questions prior to your visit? We're happy to help. Contact our hospital team at 757.366.9000 or [email protected].