Dogwood Veterinary Specialty & Emergency Center – serving Richmond 24/7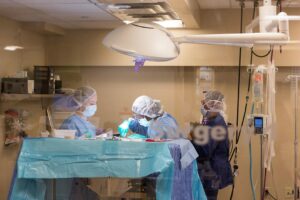 When you have a pet emergency, seconds count. We want you to know, we're ready. If your pet has a condition that requires a specialist's expertise, we're ready for that too.
Our veterinarians, vet technicians and support staff work closely together to provide the comprehensive, compassionate care your pet needs and deserves. 
Our 24 hour pet hospital is located in Richmond and serves central Virginia communities such as Charlottesville, Fredericksburg and Petersburg.
Specialty and emergency medicine in Richmond, VA
Our surgery service is provided by Virginia Veterinary Surgical Associates at our Richmond hospital and at their satellite surgery center in Midlothian. Learn more about veterinary specialists.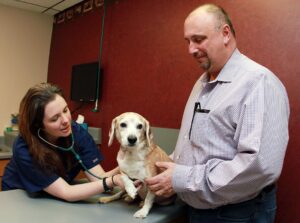 About Our Veterinary Specialty and Emergency Center – Richmond
Our 20,000-square foot hospital is staffed with highly skilled veterinary professionals who have access to advanced medical equipment. All this means top-quality treatment for your pets.
We're proud that our team includes multiple board-certified veterinary surgeons. And our emergency vet staff is always on duty at the 24 hour pet hospital. We are fully equipped to serve as your 24 hour pet hospital.
Virginia Veterinary Surgical Associates (VVSA), a BluePearl partner, offers comprehensive and advanced surgical care to pets in the greater Richmond community. Available by referral, our surgeons support your pet's primary veterinarian when specialized diagnostics and surgical care is needed. VVSA has been a trusted name in veterinary surgery since opening in 2002. Our approach combines expertise and teamwork to provide compassionate care for both our surgical pet patients and their humans.
Both of our locations are open Monday through Friday from 8 am to 5 pm. For more information, please give us a call at 804.716.4800.