BluePearl Greenway – providing another option for surgery referrals in Houston's Greenway area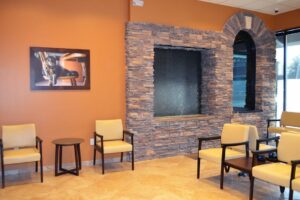 Our BluePearl Pet Hospital in Houston receives surgery referrals on Monday, Tuesday, and Wednesday. We're conveniently located right off I-69 by Bellaire Junction. Our surgeon, Justin Payne, DVM, DACVS-SA, is board certified in veterinary surgery for small animals. 
Specialty Care: Our veterinary specialists work directly with your primary care vet to understand your pet's condition and develop the appropriate treatment plan. Visits to our specialists are usually by referral from your primary care vet and by appointment. Learn more about veterinary specialists.
Types of Specialties and Services