After-hours urgent care for pets in Carrollwood, Tampa Bay.
Urgent care can make all the difference during stressful times when your pet is sick or injured and your veterinarian isn't available. If your pet is unwell and needs to see a vet right away but is not in a life-threatening situation, urgent care can help.
BluePearl Pet Hospital in Carrollwood focuses exclusively on urgent care for pets and acts as a supplementary caregiver when your pet's family veterinarian is unavailable. You can lean on us when your pet is sick or hurt and needs prompt veterinary care outside of standard business hours.
We are open at convenient hours for walk-in, same-day services – no appointment needed.
Where should I take my pet – urgent care or the ER?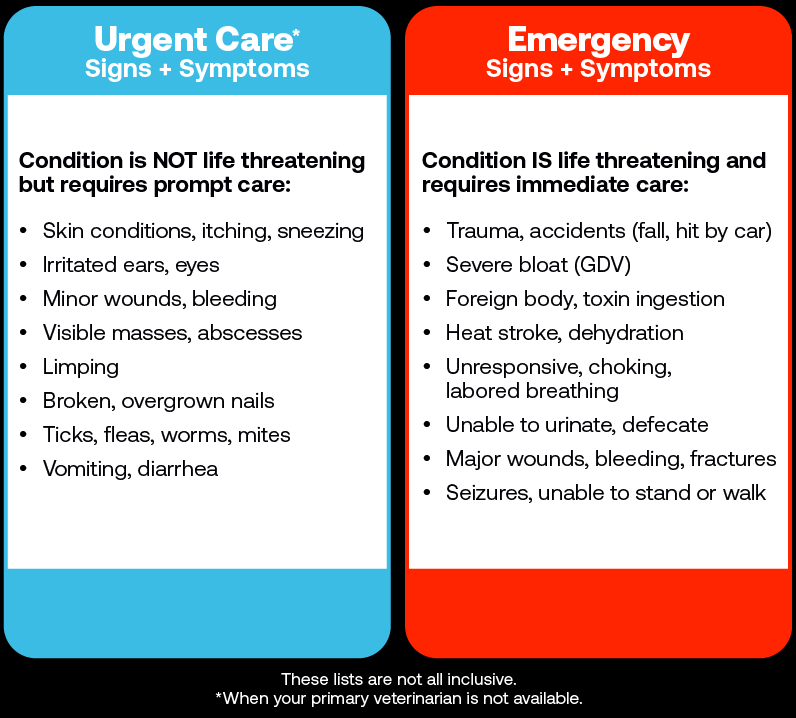 Urgent care: BluePearl's urgent care team in Carrollwood provides help when:
Your pet's condition is NOT critical or life-threatening
Your pet needs help outside of your family vet's regular business hours
Emergency: We partner closely with our nearest ER hospital, BluePearl Pet Hospital in Tampa, which is located about three miles down the road at 3000 Busch Lake Blvd. ER services are intended for pets in life-critical condition who require immediate attention.
Not sure where to go? We're here for you. Call us at 813.582.3844 and we'll talk you through your pet's situation and help you determine which hospital to visit.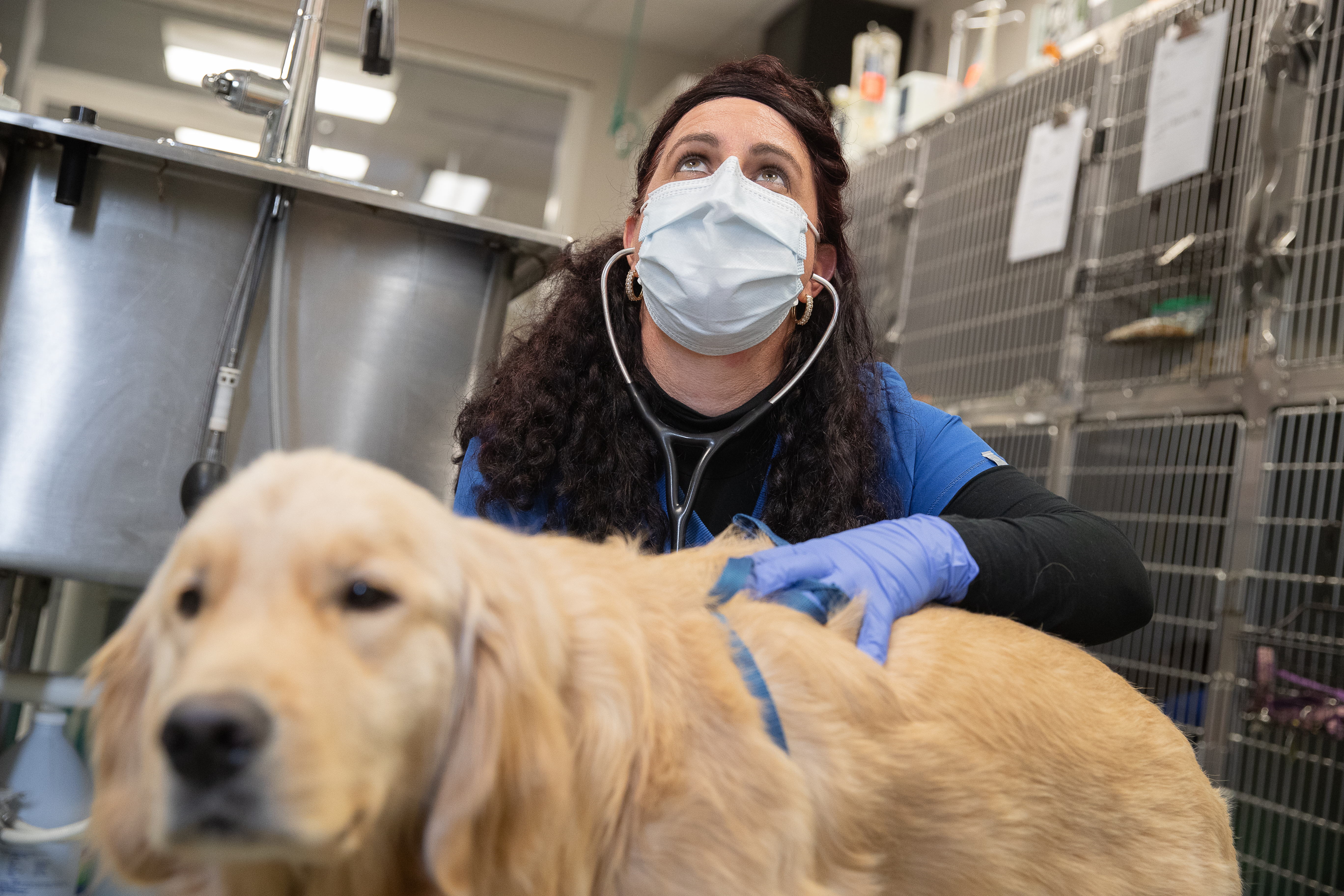 Our
veterinarians.
Caring for your pets is our passion. Meet our team of veterinary specialists here to help you and your pet.
About our urgent care pet hospital.
Our 7,000-square-foot pet hospital has the equipment and staff to give your pets the advanced, compassionate medical care they deserve.
We have the capabilities to perform x-rays, full bloodwork panels and minor surgeries such as laceration repairs.
Pet owners.
At BluePearl Pet Hospitals, providing our customers with remarkable service is a top priority. We're committed to making your veterinary visit as smooth as possible.
Have questions prior to your visit? We're happy to help. Contact our hospital team at 813.582.3844 or [email protected].