BluePearl Pet Hospital – serving Clearwater and Pinellas County 24/7.
Our 24-hour pet hospital is located in Clearwater and serves St. Petersburg, Largo, Seminole, Palm Harbor, Dunedin, Indian Rocks Beach, Bay Pines, Safety Harbor, Pinellas Park and other areas of Pinellas County.
Specialty and emergency veterinary medicine in Clearwater, FL.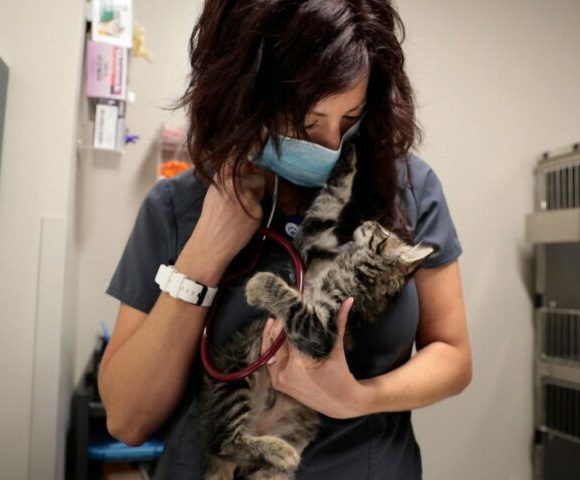 When your pet needs emergency care, seconds count. Our team is ready to provide expert care 24/7 in case of a pet emergency. If your pet requires a veterinary specialist, we are ready for that too. Our experienced team of veterinarians, vet technicians and support staff work closely together to provide the comprehensive, compassionate care your pet needs and deserves.
Call ahead to our 24-hour emergency vet hospital in Clearwater and let us know you're coming. No appointment is necessary. Learn more about your emergency visit.
Specialists at BluePearl veterinary hospitals work directly with your primary care vet to understand your pet's condition and develop the appropriate treatment plan. Visits to our specialists are usually by referral from your primary care vet and by appointment. Learn more about veterinary specialists.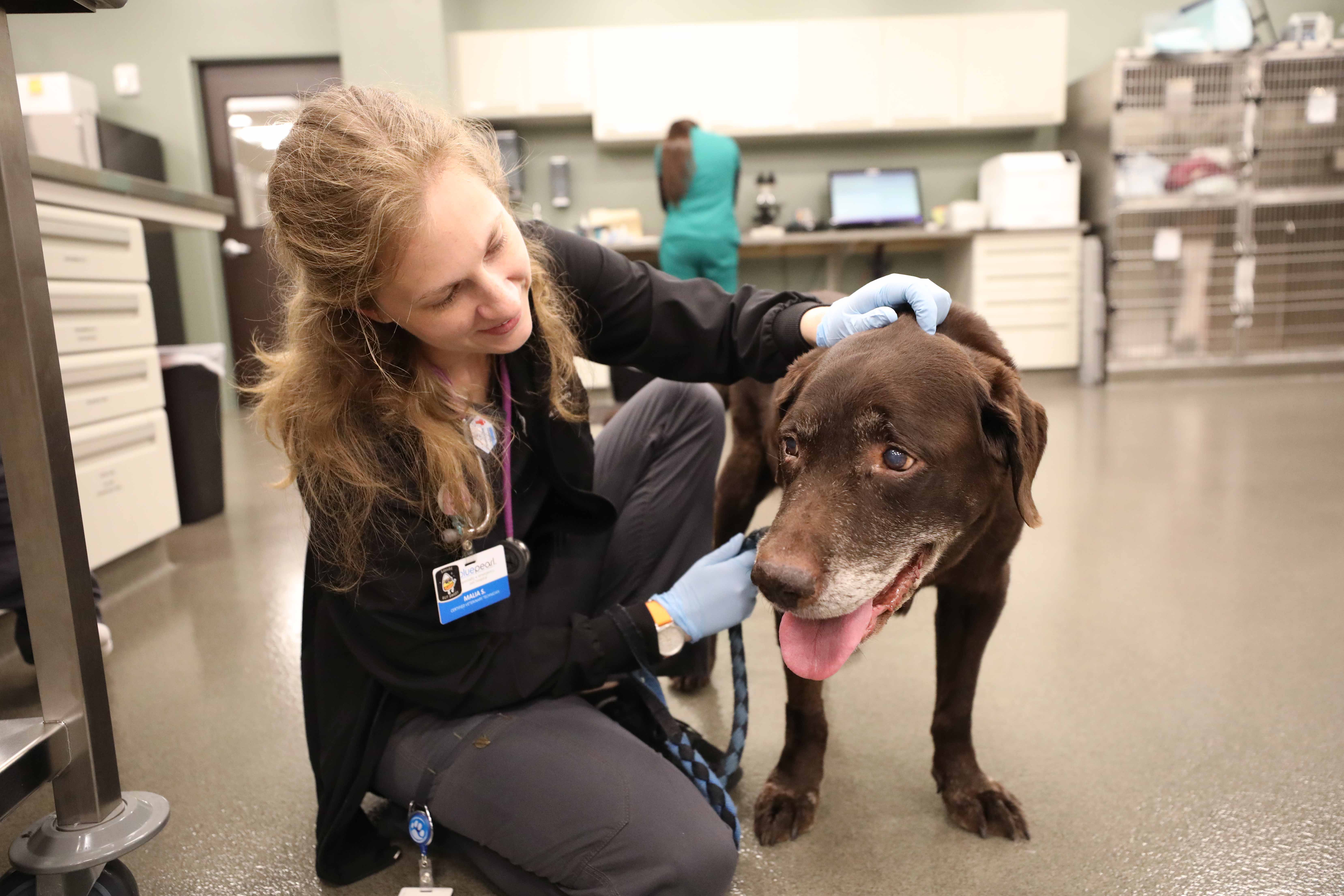 Our
veterinarians.
Caring for your pets is our passion. Meet our team of veterinary specialists here to help you and your pet.
About our BluePearl Pet Hospital – Clearwater.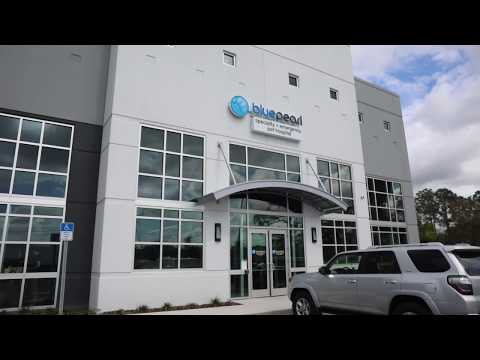 Our Clearwater location is well-equipped to serve your pet with two surgical suites, nine exam rooms and diagnostic equipment including x-rays and more.
We have just moved into a new 17,000 square-foot building, just a few steps from our current location, and are happy to serve our clients in our brand new, spacious hospital.
Pet owners
At BluePearl Pet Hospitals, providing our customers with remarkable service is a top priority. We're committed to making your veterinary visit as smooth as possible.
Have questions prior to your visit? We're happy to help. Contact our hospital team at 727.572.0132 or [email protected].
Testimonials.
"The doctors and all of the techs are amazing. I love them all and will never forget what they did for her and gave me and my family. Thank you all." — Donna C.
"Everyone from the desk to the staff were phenomenal. They gave us constant updates from inside, even when the ophthalmology service took over the case." — Mark
Read more of Mark's story.
"My Rocky was able to come home after 4 days in the ICU. I made the right choice in trusting BluePearl and know that with certainty after seeing the wonderful care he received." — Barbara
Read more of Barbara's story.
"Thank you BluePearl and bless all of you for your service to those who enter your doors hoping for mercy and kindness!" — Stacey R.
Read the full story of when Stacey's dog, Sasuke, had a Thanksgiving emergency and needed BluePearl's help.
"This emergency pet hospital is amazing! I just want to say thank you to the front desk assistant that was so caring and quick to help my baby Kiki feel well again. The doctors, techs and assistants were also all so amazing. Thank you so much!! Kiki is Back to her young self again." — Danielle C.
"I'm so proud of these babies, and I hope they saved all the kitties they could!" — Nicole M.
Read about Nicole's experience as an owner of three feline blood donors – Luna, Sebastian and Jack.