BluePearl Pet Hospital – Serving Gainesville, 24/7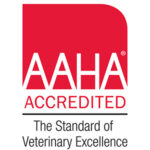 We are an AAHA-accredited veterinary hospital. That means we hold ourselves to a higher standard. Pets are our passion. And keeping them healthy is our #1 priority. Here, we strive to deliver excellent care for pets. Because your pets deserve nothing less.
When you have a pet emergency, seconds count. We want you to know, we're ready. Our experienced team of veterinarians, vet technicians and support staff work closely together to provide the comprehensive, compassionate care your pet needs and deserves.
Our pet hospital is located in Gainesville, and we serve Ocala, the Villages and many North Florida communities including Lake City and High Springs.
Emergency Medicine in Gainesville, FL
Emergency: If possible, call ahead to our emergency animal hospital and let us know you're coming. No appointment is necessary. Learn more about your emergency visit.
About Our BluePearl Pet Hospital – Gainesville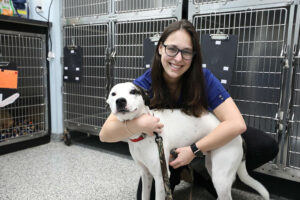 We doubled the size of our hospital in 2016 and are now a 24-hour emergency service, seven days per week.
Formerly known as Affiliated Veterinary Specialists, our hospital has two surgical suites, a CT scanner, ultrasound and more. We are fully equipped as a 24-hour pet hospital.
Client Reviews
The vet and all the technicians who spoke with me on the phone were very polite, positive and helpful. Each doctor who treated her provided us with excellent updates and was able to calm my nerves.
Read the full story of a pet who recovered from Sago Palm toxicity.
The staff and all the doctors at BluePearl are so dedicated to doing all that's possible for our pets.
Read a pet owner's story about the support she received while saying, "goodbye."