Coronavirus Update:
Our hospital is open! Please call to ask about our updated COVID-19 protocols, and what to expect with your visit.
---
Specialty Pet Hospital in Maitland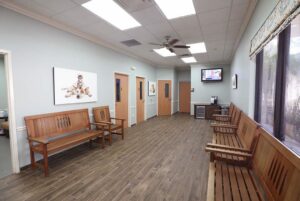 Founded in 1992, Affiliated Veterinary Specialists offers specialty vet services available by referral. Our highly trained clinicians provide compassionate care for pets in the greater Orlando area, including the Winter Park, Clermont, Daytona Beach and Tavares communities. 
Our advanced facility is conveniently located in Matiland on 17-92, just a few miles east of the Maitland Boulevard and I-4 exit.
Specialty Vet Services
We work in partnership with your pet's primary veterinarian to provide compassionate care for pets in need of specialized care. Our specialty clinicians are experts in their specific fields of veterinary medicine, and they have extensive knowledge in diagnosing and treating challenging conditions that affect pets. At Affiliated Veterinary Specialists in Maitland, we offer the following services:
Cardiology
Dentistry
Diagnostic imaging
Emergency medicine
Internal medicine
Medical and radiation oncology
Neurology
Rehabilitation
Surgery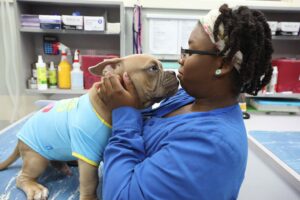 Our specialty pet hospital is equipped with sophisticated diagnostic technology, including MRI and CT, to pinpoint your pet's precise condition. From initial diagnosis to ongoing care, we communicate closely with you and your pet's primary veterinarian to determine the comprehensive treatment plan best for improving quality of life.
Appointment Information 
Appointment scheduling – To schedule an appointment, call us between 7am and 6pm Monday through Friday at 407-644-1287. If you must cancel, please call at least 24 hours in advance of your scheduled appointment time.
Hospitalized patients – For your pet's well-being, our hospital is staffed 24 hours a day. The front desk is open Monday through Friday 7am to 6pm and Saturday 7am to 1pm. Read our FAQs for hospitalized patients.
New patients – New patients are generally scheduled between 8am and 2pm. Your pet's primary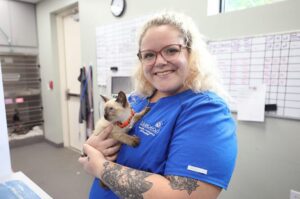 veterinarian may make your first appointment for you if you wish. All patients are returned to the care of their primary veterinarians when specialty treatment is complete. 
Surgical patients – If your pet is scheduled for surgery with Affiliated Veterinary Specialists, please download and read our pre-operative instructions.