Advanced diagnostics for your pet.
New technology offers remarkable diagnostic capability for your pet—very similar to what your doctor would use for you.
Pet parents are sometimes puzzled by the number of diagnostic tests veterinarians order. You may understand what your dog is saying with a particular bark or tilt of the head, or what your cat's meow means. But pets are like newborn babies—they can't tell you where it hurts or when the illness began. That's why veterinarians must rely on testing and imaging to find clues about your pet's condition.
Veterinarians who spend years getting advanced training in this field may be certified by the American College of Veterinary Radiology. Our team can deploy a variety of tests to determine the best treatment for your pet and they have access to state-of-the-art equipment to verify treatment progress. BluePearl has a network of board-certified radiologists who can also provide your family veterinarian with imaging interpretations.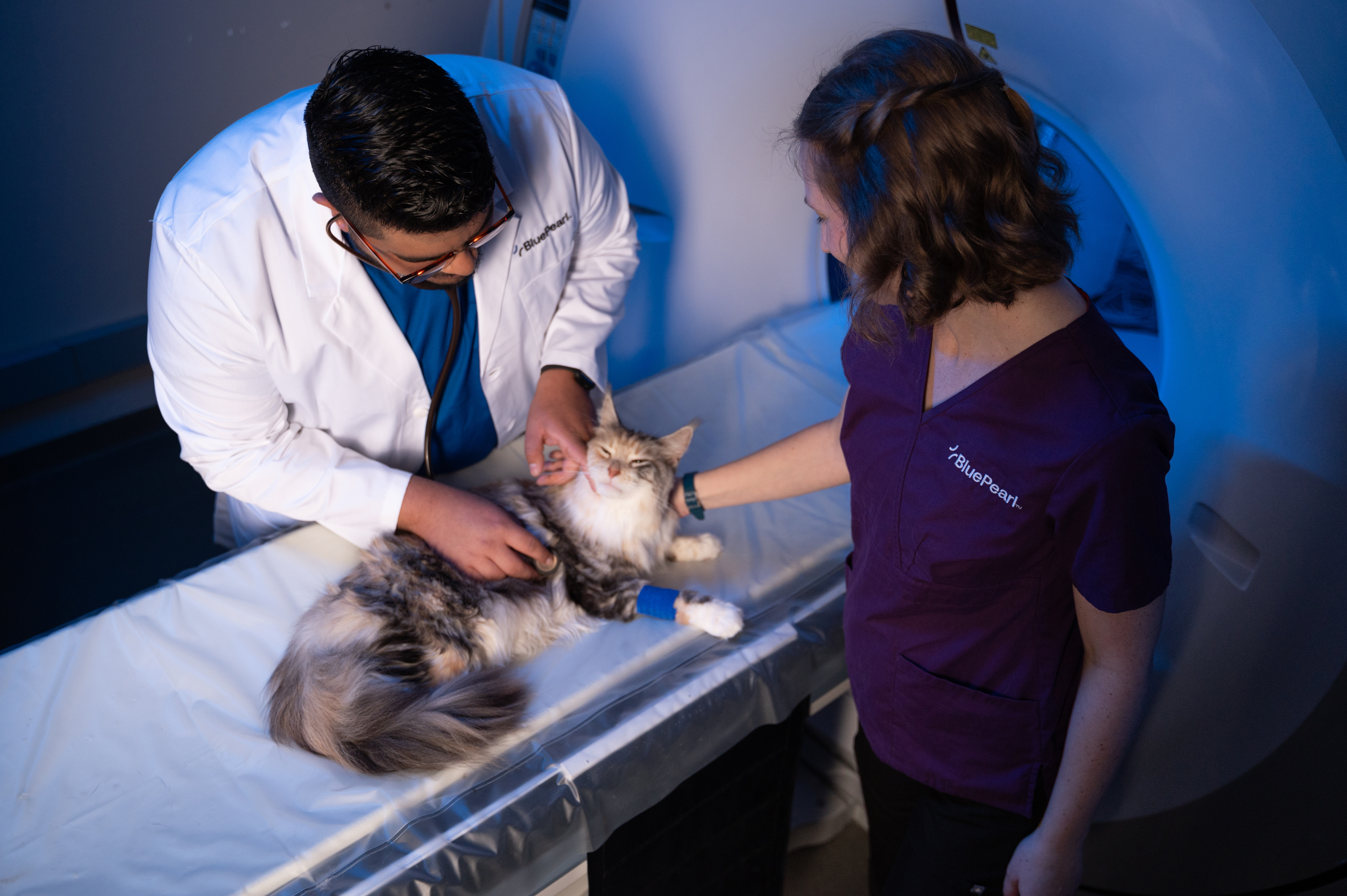 Imaging equipment we often use:
X-ray, or digital radiography
CT scans (computerized tomography)
MRI (magnetic resonance imaging)
Real-time x-ray (fluoroscopy)
Ultrasound
Contrast radiology studies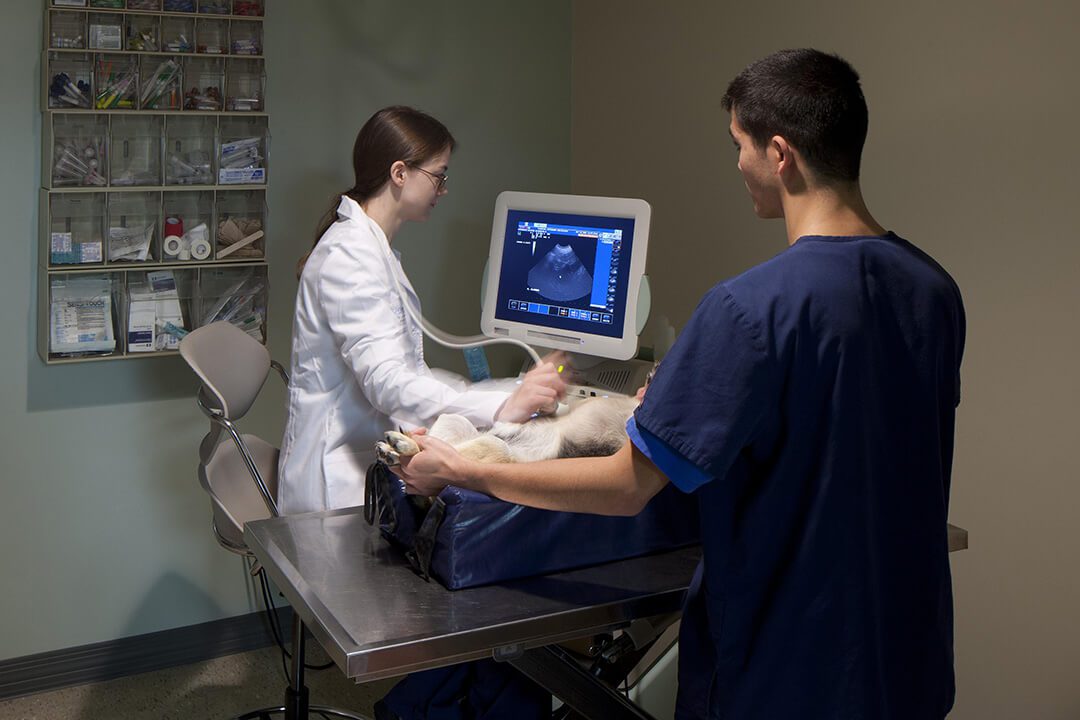 Find your nearest radiologist.
We have over 100 specialty and emergency pet hospitals throughout the country.
Not all services are available in all BluePearl hospitals. Contact your local BluePearl for services available at that location.