Some emergencies require Critical Care.
Maybe this has happened to you: It's 2 am. You hear a strange noise. You check it out. It's your pet beagle. He's in the living room surrounded by stuffing pieces from the sofa cushions. And he's throwing up. A lot.
What do you do?
Grab your sick pup and get them to a BluePearl emergency animal hospital.
And when the situation is serious or life threatening, our critical care team will spring into action.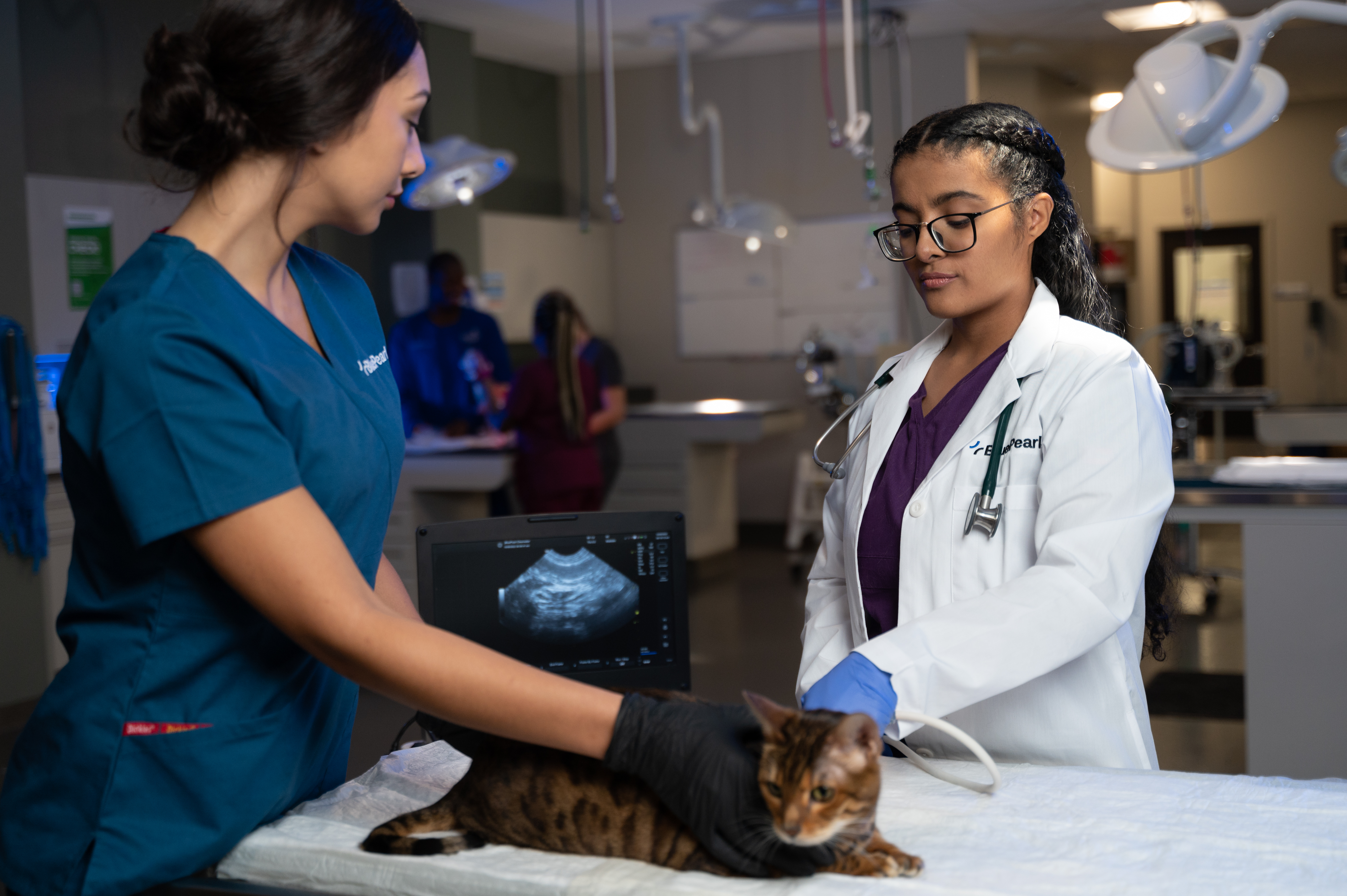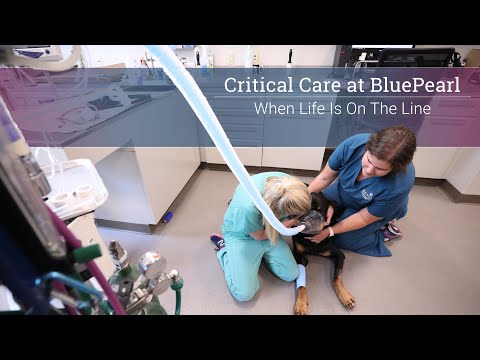 Critical care at BluePearl.
When you arrive at a BluePearl animal emergency hospital with your pet, our highly trained veterinary team goes to work. First, they take your pet's vitals and quickly act to stabilize them. If necessary, they transfer them to a critical care specialist or criticalist. Watch this video to go beyond the waiting room and see how our Critical Care specialists work quickly to reach a diagnosis.
A veterinary criticalist has advanced veterinary training in crisis situations. When your pet needs them, they know what to do. At BluePearl, our Criticalists have access to specialized equipment and technology to help them diagnose the problem and point to a solution.
The ICU.
During the time your pet is in a crisis situation, the BluePearl support team will keep a watchful eye on them in one of our intensive care units. These ICUs are designed for your pet's comfort and safety. But they're also hooked up with sophisticated diagnostics and monitors, to track oxygen levels, electrolytes, blood sugar and more.
A team approach.
When it comes to managing your pet's health crisis, we've got a whole team behind the critical care team.
In addition to the criticalist and specialized vet technicians, we have other veterinary specialists who may step in after diagnosis. These specialists include cardiologists, oncologists, veterinary internists and others.
Our team also works closely with your primary care vet to ensure your pet receives continuous monitoring and stays on the road to recovery.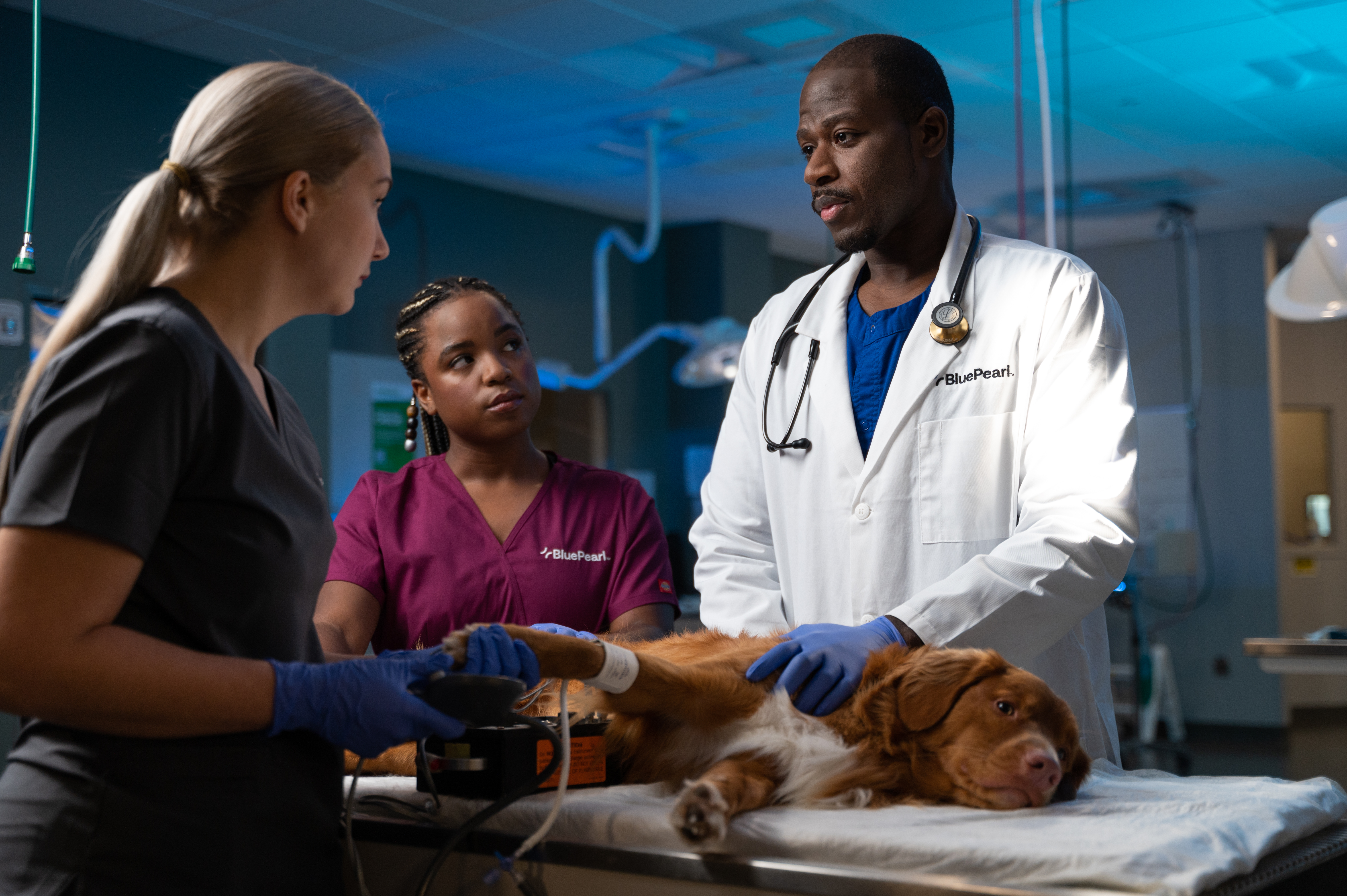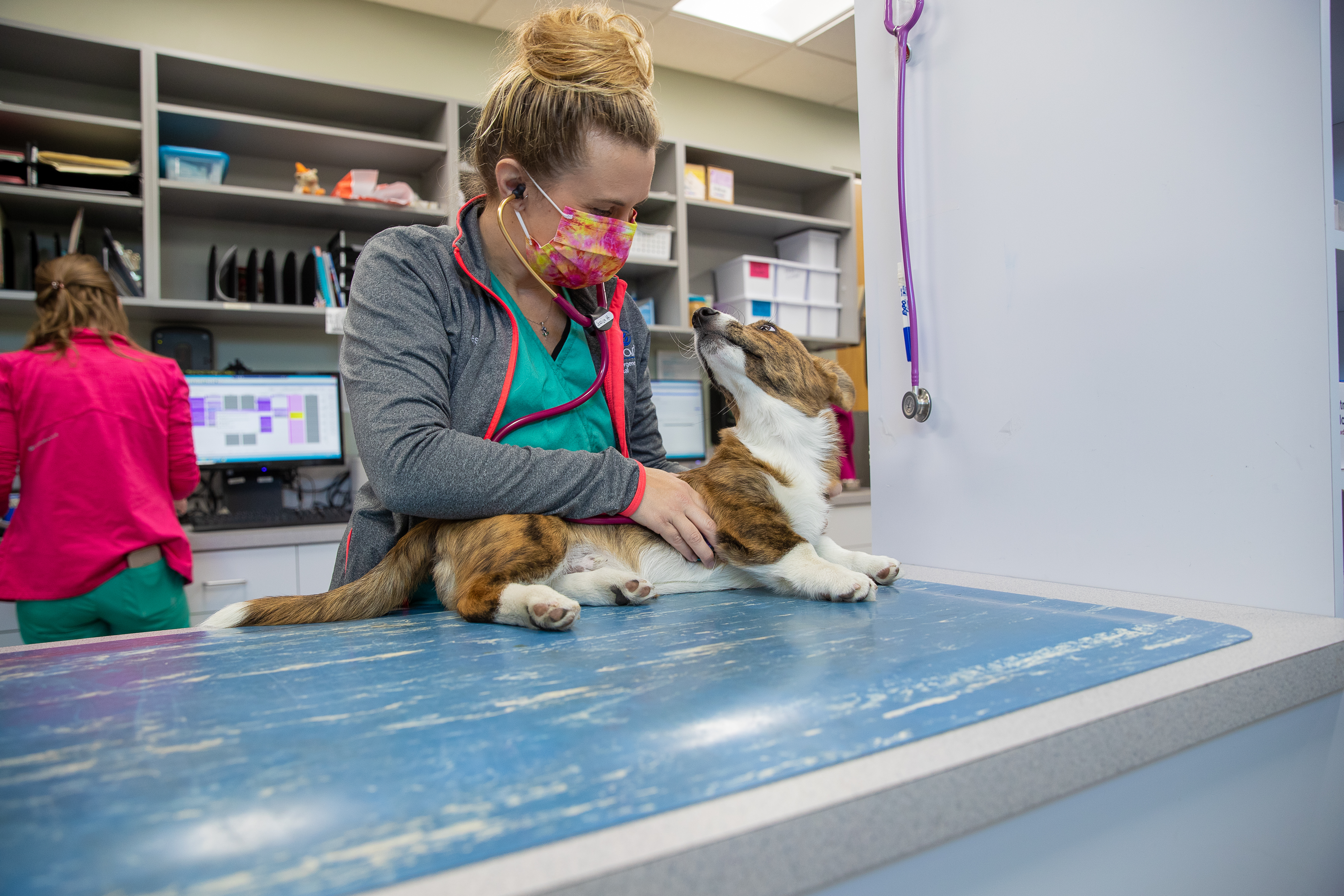 Find your nearest criticalist.
We have over 100 specialty and emergency pet hospitals throughout the country.
Not all services are available in all BluePearl hospitals. Contact your local BluePearl for services available at that location.