What is sports medicine and rehabilitation?
Veterinary Sports Medicine and Rehabilitation utilizes non-surgical methods to restore mobility, alleviate pain and improve the fitness of animals of all ages and activity levels – feline and canine athletes, working dogs, seniors, post-op pets, and more.
With their specialized training in orthopedic management and rehabilitation, Sports Medicine and Rehabilitation specialists are uniquely suited to help improve a family pet's quality of life, keep a competitor performing their best and ensure that working cats and dogs are up to the job.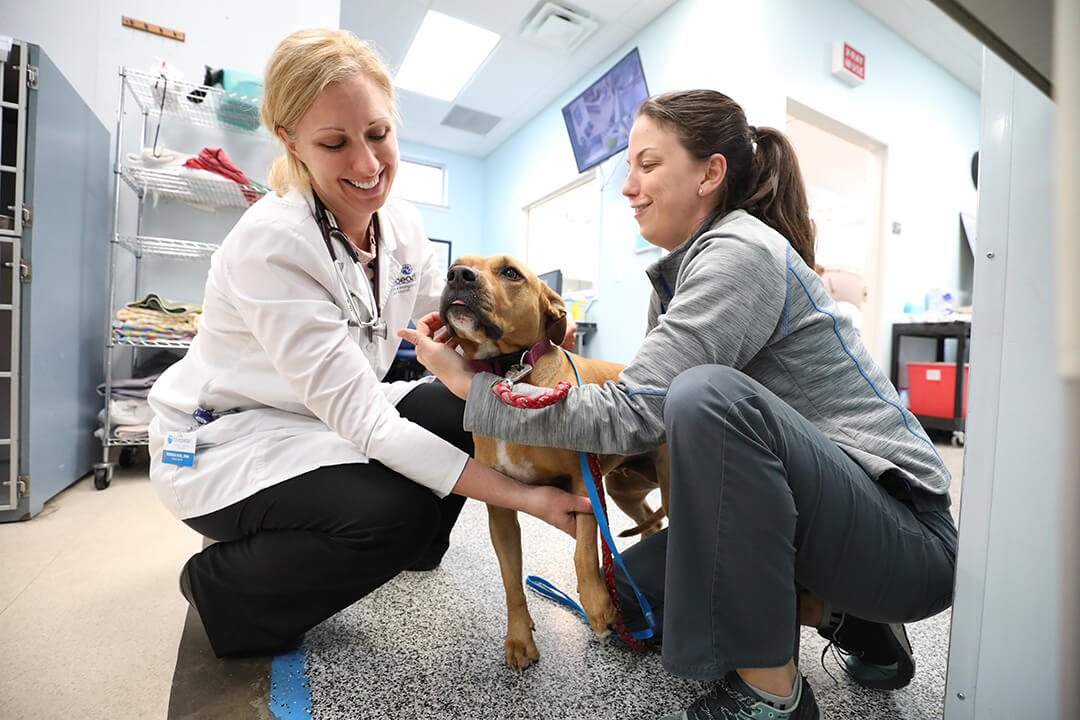 Does my pet need a sports medicine & rehabilitation specialist?
Is your pet showing signs of lameness, having trouble using the stairs or struggling to go on walks longer than a few minutes? Are they recovering from a procedure like TPLO, neck or back surgery? Is your working or canine athlete struggling to perform? They may have a musculoskeletal condition or injury that's causing them pain, inflammation and discomfort, preventing them from being their best.
Sports Medicine and Rehabilitation may be the right choice for pets facing:
Lameness
Chronic pain
Sports and exercise-related injuries like sprains/strains, muscle, tendon or ligament injuries
Arthritis (osteoarthritis, immune-mediated polyarthritis)
Obesity and weight management
Post-surgery recovery
Cranial cruciate ligament disease (similar to ACL in humans)
Degenerative diseases like tendinopathies
Developmental diseases like canine hip dysplasia, elbow dysplasia
Joint instability from ligamentous diseases or injuries
Non-surgical neurological conditions like FCE, Degenerative myelopathy (DM), etc.
What tools, treatments and procedures are used?
Sports Medicine and Rehabilitation treatment is tailored to the individual condition and needs of the patient based on precise diagnoses.
Diagnostic imaging tools we use most often include radiographs (x-rays), musculoskeletal ultrasound, MRI and CT scans.
A variety of treatment options are available to your pet and may include:
Joint and intralesional injections with orthobiologics like platelet-rich plasma (PRP), or palliative joint injections with steroids and hyaluronic acid
Custom-made orthoses and prostheses
Epidural injections
Manual therapy
Dry cold compression
Electrical stimulation (TENS, NMES)
LASER therapy
Underwater and land treadmills
Acupuncture
Therapeutic exercises and physical fitness programs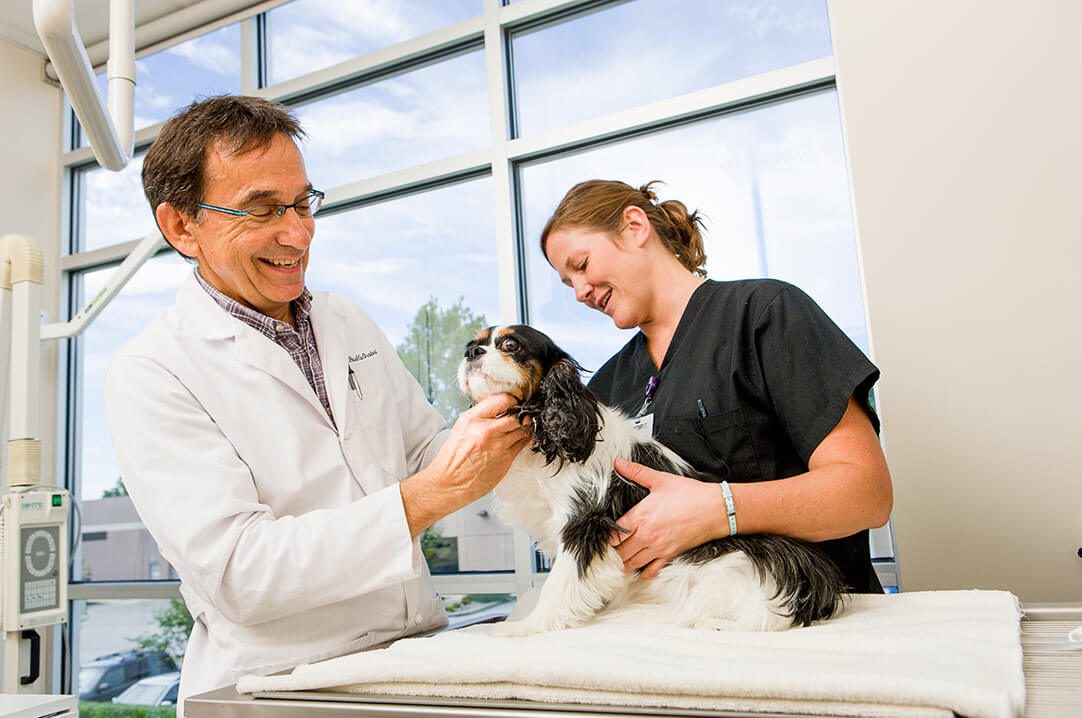 Find your nearest specialist.
We have over 100 specialty and emergency pet hospitals throughout the country.
Not all services are available in all BluePearl hospitals. Contact your local BluePearl for services available at that location.