New BluePearl™. Same BluePearl™.
Veterinary medicine is changing, growing and innovating – and we are, too. BluePearl Holdings, LLC (BluePearl) has evolved and it's time for something new. We've rebranded. Our brand is more than just a logo. It is our identity and a feeling that people get when they interact with our brand out in the world. It's the core of who we are and what we stand for. This is our brand.
This is BluePearl™.
This is what makes us, us.
Pets and their people are at the heart of everything we do so pets receive the best care when they need it most. Our mission statement reflects our purpose to "Provide exceptional specialty and emergency care for pets by supporting each other through our shared passion, knowledge and talents."
Our commitment to the future.
We are people centric. We are intentional in how we impact our people and planet through conscious responsibility – within our people, practices and processes. We are flexible in the face of change. BluePearl sustainability is not just about the environment but the well-being of our caregivers and sustainable medicine.

Introducing our new logo.
Our logo represents who we are today, our character and the essence of the BluePearl™ brand. The logomark conveys precision as a depiction of the elevated sophistication of our veterinary medicine. Our business units are unified under one brand to create a strong connection with our clients, partners and Associates.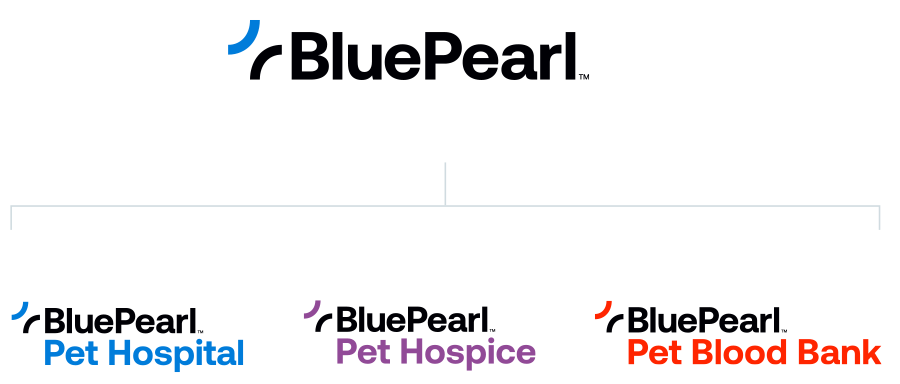 We have a new font.
Our personality comes through not just in the words we use, but also in how those words look and feel. Aeonik is our corporate typeface. A modern sans serif font family geometrically designed with purposeful attention to size. A model for a timeless brand identity.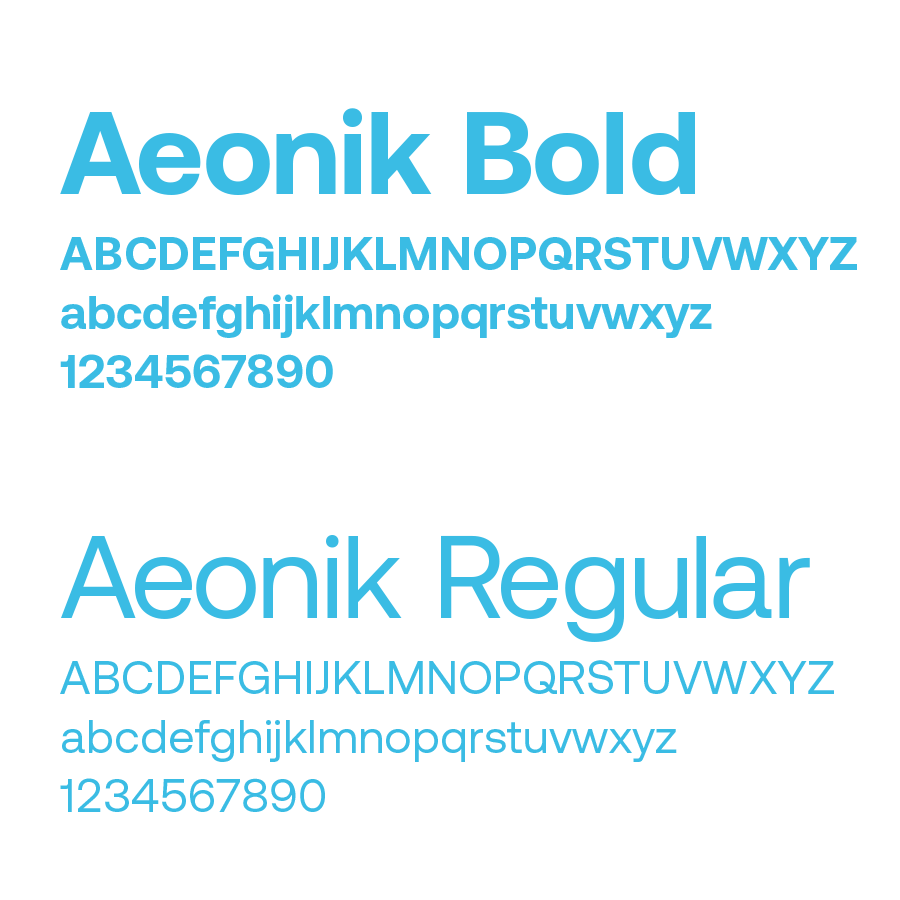 See our new colors.

Plus personality.
We are considerate and intentional in how we use language to foster an authentic connection with people. Our brand voice and tone clearly express who we are as caregivers and heroes who are compassionate, smart and forward thinking. We like the people we are talking to, and we are proud of what we are talking about.
"Design is the silent ambassador of your brand."
– Paul Rand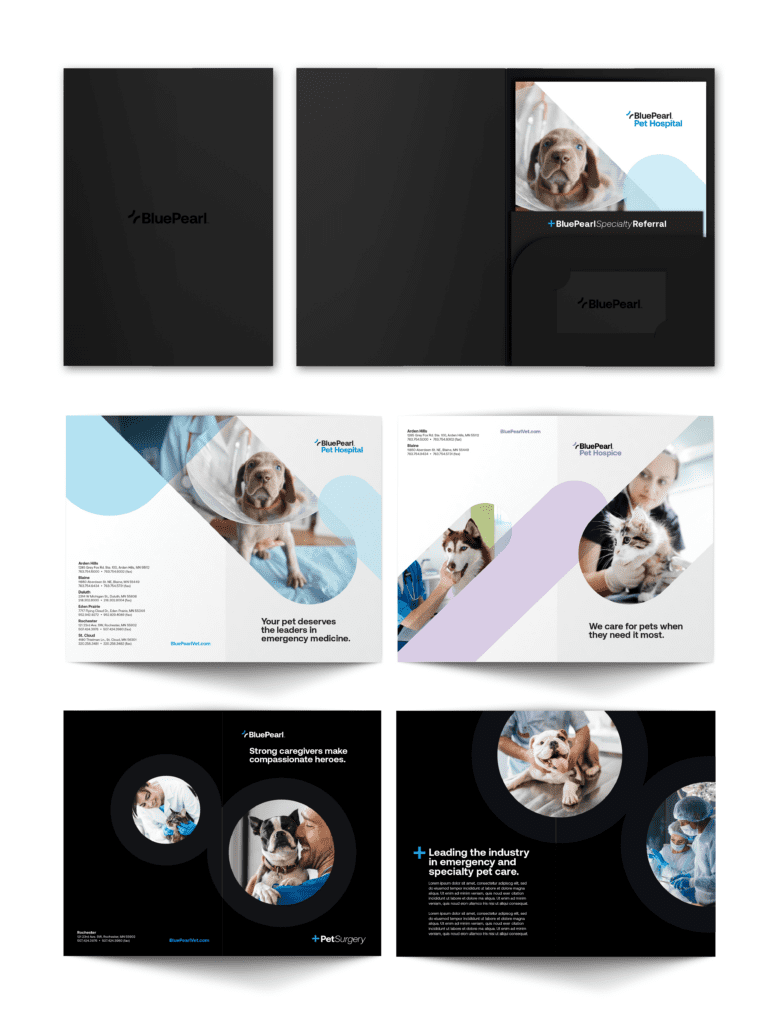 Better world.
Our brand strategy has evolved in the same way BluePearl has evolved over the years. We are a key component within the Mars Petcare ecosystem. Our identity unifies us around our shared purpose: A BETTER WORLD FOR PETS.