Learn the Signs of Pet Heatstroke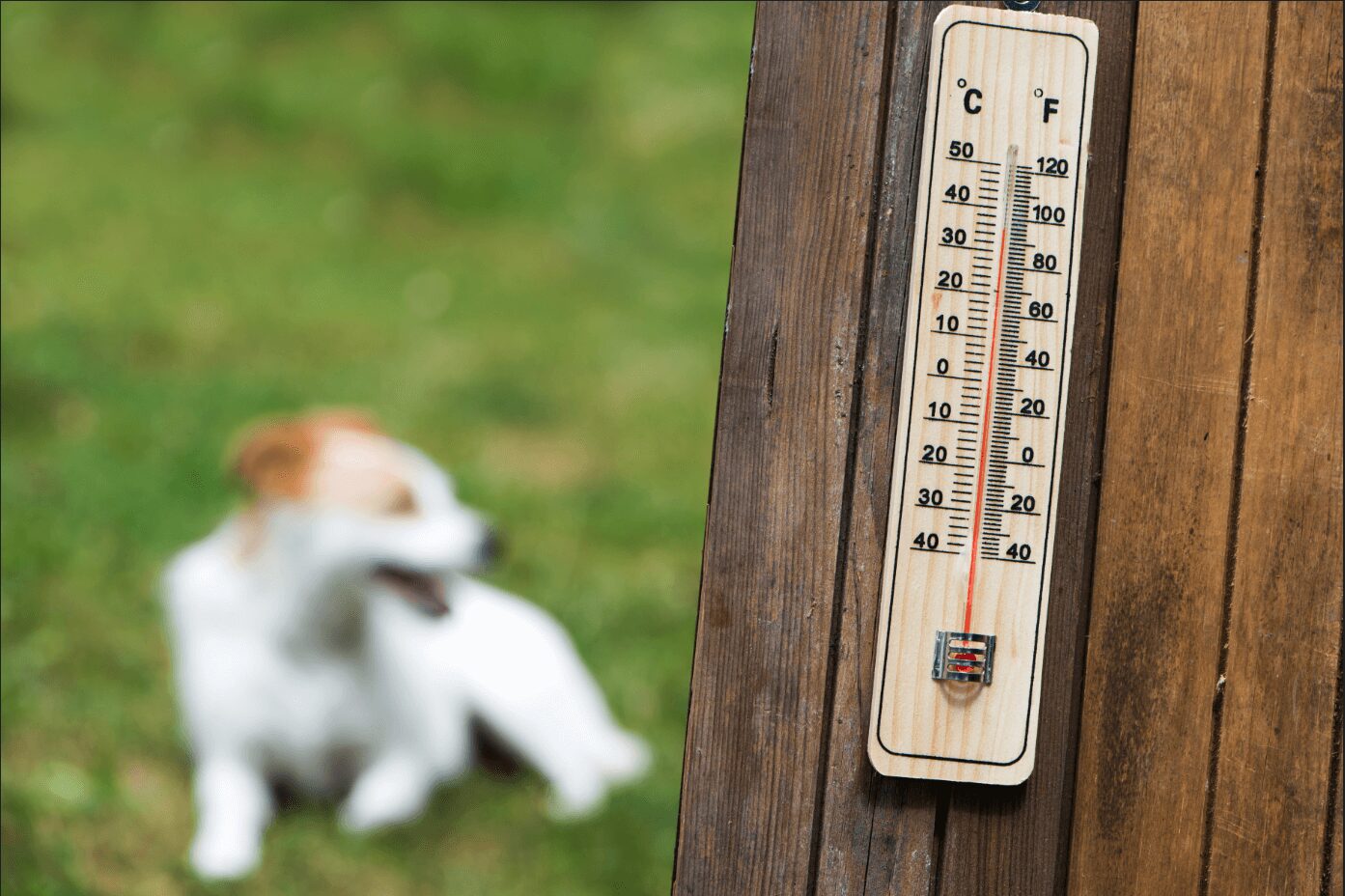 Many pet owners often don't realize that dogs suffer much more from heat than humans do, and can suffer heatstroke after something as harmless-sounding as a walk in the park on a summer day. A little knowledge can literally save a dog's life.
BluePearl veterinarians advise pet owners to be aware of the signs of pet heatstroke due to exertion or exercise this summer.
"Many people typically think of heatstroke being caused by confinement in a hot car, but there are different and more common ways for pets to have a heatstroke," said Dr. Miryam Reems, emergency veterinarian at BluePearl Veterinary Partners, Tampa, Fla. "Exercising your pet during hot parts of the day is dangerous and deadly."
When Heatstroke Happens
Heatstroke occurs when a dog's body absorbs more heat than it can dissipate, either through exercise or exposure. Heatstroke is a medical emergency and should be treated immediately upon the recognition of symptoms.
"Humans sweat, but dogs and cats don't. When they cool themselves it's though respiratory measures, which is especially difficult to do in hot conditions," Dr. Reems explained.  "Without knowing the risks of heatstroke and how to avoid them, pet owners could be literally exercising their pets to death."
Tips on preventing pet heatstroke:
Don't exercise your pet in the middle of the day. Walk your dog in the morning or evening to avoid the hottest hours of the day, if possible.
Keep pets inside on hot days. Even if your yard has shady areas, temperatures can shift throughout the day.
Always have water available.
Keep pets well groomed. This helps their fur do what it is intended to do—protect from sun and insulate from heat. If the coat is matted and tangled the fur may actually trap heat.
Limit activity and maintain pets at a healthy weight.
Keep walks at a gentle pace and if your pet seems tired, rest or stop the activity.
If you suspect your dog is having a heatstroke, soak your pet's body with towels and water, and put them in front of fan if possible; then bring to them to your veterinarian hospital immediately.
Dr. Reems also explains, "People who recognize symptoms and can react, tend to have pets that can do better. Any breed, any age pet can get heatstroke.  Heatstroke can happen within just a few minutes."
Signs of Heatstroke
Excessive panting
Profuse salivation
Glazed eyes or staring
Anxious or restlessness
Gums and tongue turn bright red or purple
Confusion
Trouble standing or walking
Collapse
Vomiting
Learn more about extreme heat and its impact on your pets in this ABC article featuring Dr. Sara Ford, internal medicine veterinary specialist at BluePearl Pet Hospital, Scottsdale, Az.