BluePearl is looking for great partners!
If you are considering transitioning ownership of your specialty and/or emergency practice in the next 5 years, you may want to talk to us.
BluePearl pet hospitals are controlled and managed by veterinarians who built their practices just like you did.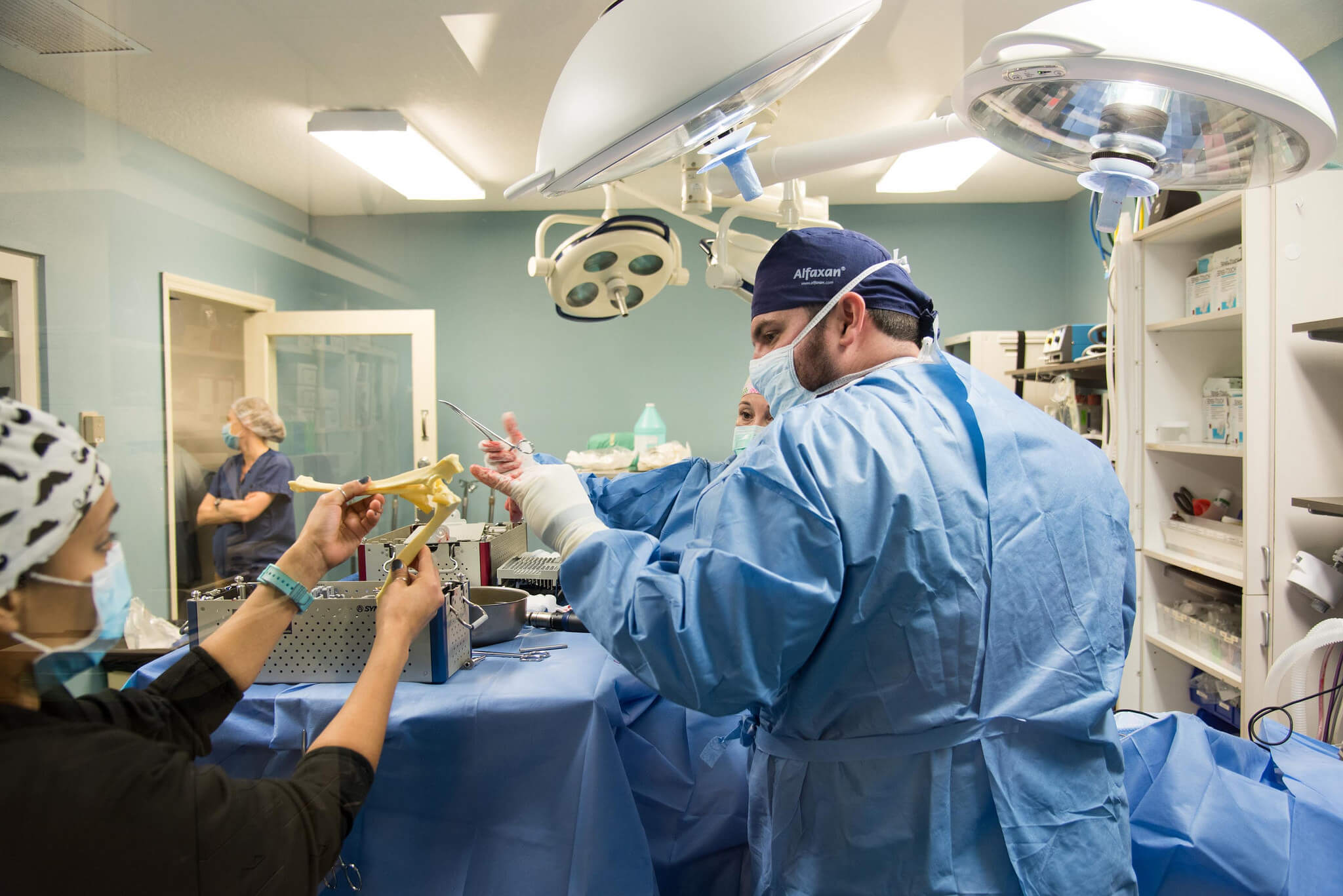 Contact us if you've been thinking:
You want to preserve the veterinary culture of your practice.
You seek a strategic partner that can add value to what you have created.
You need capital for expansion or to pursue other opportunities.
Management duties take the joy out of practice.
You want to work with a team that has a strong history of respectful mergers and partnerships and successful hospital operations.
Is BluePearl the right fit?
Ask the folks who have joined our company. We seek great partners who, like us, focus solely on specialty and emergency medicine — doing what we do best and generating respectful, mutually beneficial partnerships with primary care veterinarians. See why we may be the right fit for you and your practice.
What will change:
Our goal is to enhance what you have created. We pride ourselves on local management of our practices and will add value through the use of proven financial metrics, accounting and reporting services.
You will also have Support Team liaisons assigned to provide services tailored to meet your practice's needs. These Best Practices management services may include support for:
Human Resources and Recruitment
IT and Purchasing
Business Analytics
Marketing, Media Relations and Digital (online) Programs
On-site management, if required
Regional growth planning and development
What won't change:
The remarkable care that your community relies on your practice to provide.