Tips and tricks for selecting an appropriate pet diet.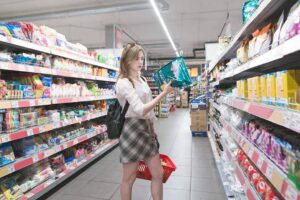 Selecting a pet food can be a tricky task, a major financial decision, and something many pet owners are understandably concerned about. Unfortunately, pet food labels are not as intuitive as one would hope, and it can be difficult to determine how to choose an appropriate diet.
Many owners look first to the ingredient list on the food label. This is a reasonable step if a pet has a documented food allergy confirmed using an elimination diet trial: the gold standard method for diagnosis of food allergies.
However, the ingredient list provides no information regarding the quality of the ingredients. Furthermore, marketing claims increase the difficulty in selecting a diet, particularly when "buzz words" such as "grain-free," "ancient grains," or "human grade" are on the labels. Rating websites use these marketing claims to rank food, instead of considering quality or manufacturer standards. Our goal is for pet owners to choose a food based on facts, rather than marketing strategies.
Below are some steps to encourage pet owners to make sound decisions surrounding their pet's nutrition.
Thorough research.
First, encourage clients to evaluate information available on the internet critically and thoroughly. The World Small Animal Veterinary Association (https://wsava.org/global-guidelines/global-nutrition-guidelines/) provides excellent resources describing how to evaluate pet food brands and products. The website also provides suggestions in PDF format that can be printed and given to clients at appointments.
Nutritional needs at every life stage.
Next, discuss the importance of the nutritional adequacy statement. This is one of the most important bits of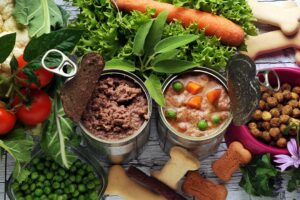 information on a pet food label. It describes whether the food is appropriate for the species and life stage of the patient. The label should have a statement indicating either "Diet X is formulated to meet the nutritional levels established by the AAFCO for a (dog or cat) for (growth or maintenance or all life stages)" or "Animal feeding tests using AAFCO procedures substantiate that Diet X provides complete and balanced nutrition for a (dog or cat) for (growth or maintenance or all life stages)."
If the label states the food is for intermittent or supplemental feeding only, it should supply no more than 10% of the pet's daily caloric needs. This statement may be in tiny print, on the back of the bag, or otherwise hidden, but is essential to determine the appropriateness of the food. It is important to note that these statements do not guarantee that the final product is tested to confirm the nutrient profile of the diet. Therefore, it is crucial to trust the manufacturer and be confident in quality control measures employed by the company.
It is also important for clients to recognize that cost does not necessarily correlate with quality. The most expensive pet food may not be produced by a manufacturer with rigorous quality control standards. Many pet foods produced by quality manufacturers can be purchased at a grocery store or department store for a reasonable price.
Patient-specific nutritional needs.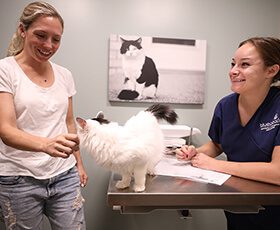 Finally, I encourage all veterinarians to discuss patient-specific nutritional needs with their clients. Pet owners are curious and passionate about their pet's nutrition. If their veterinarian does not discuss this essential topic with them, clients will instead turn to the internet, a pet food store employee, or their friends and family for advice. If discussing pet food is not feasible, I recommend reaching out to your nearest BluePearl nutritionist. We are happy to help! Additionally, the ACVN directory https://acvn.org/directory/ provides a list of board-certified veterinary nutritionists for further guidance.