Center of Focus: BluePearl Cyberknife Cancer Center.
BluePearl Veterinary CyberKnife Cancer Center (BPVCCC) is a specialty animal hospital dedicated to providing the highest level of cancer care to patients.
If your pet has been diagnosed with cancer, our team of highly experienced veterinary professionals is here to provide support and deliver elite radiation oncology care using advanced, specialized technology.
Life-saving veterinary radiation oncology.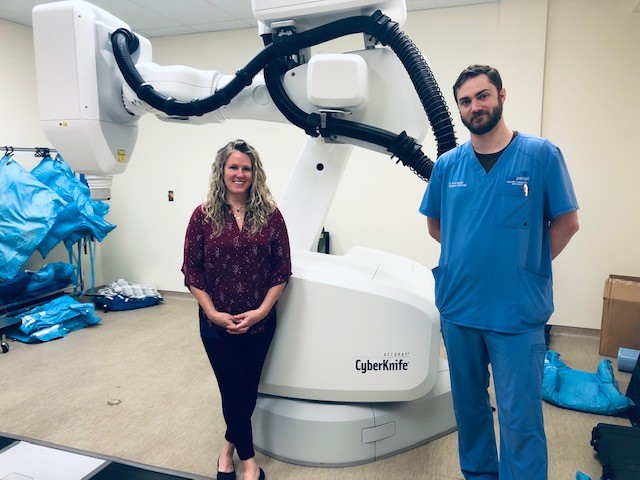 Our experienced team of veterinarians, vet technicians and support staff work closely together to provide the comprehensive, compassionate care your pet needs and deserves.
In addition to our CyberKnife unit, which is the only dedicated veterinary CyberKnife in the world, we also use a linear accelerator for precision radiation on tumors, giving us another non-invasive tool to target your pet's cancer.
Prior to radiation treatments, imaging technology such as computed tomography (CT) and magnetic resonance imaging (MRI) may be used to help visualize tumors and their surrounding anatomy and to help our radiation oncologists design a unique, three-dimensional computerized treatment plan for your pet.
Our radiation oncologists have extensive training and experience using traditional radiation therapy or SRT alone to treat tumors; or, in the case of certain tumors, a combination with chemotherapy or other immunotherapy to induce a stronger tumor response.
Because your pet's safety is important to us, we follow rigid quality assurance practices for each patient and each individual treatment to ensure the highest quality delivery of radiation.
To ensure that your pet receives the comprehensive care that cancer treatment requires, our radiation oncologists and nurses work as a team that also includes your primary care veterinarian and often a veterinary specialist such as a neurologist, medical oncologist or internal medicine specialist.
A team-oriented approach is key to ensuring successful therapy. Your primary care veterinarian and referring specialist will be kept apprised of your pet's protocol and any updates or changes to the prescribed plan throughout their treatment.
After radiation therapy is over, you will be provided with a plan for future rechecks or recommended imaging such as CT or MRI scans. It is vital to keep in touch with your primary care veterinarian for future preventative care after radiation therapy is completed.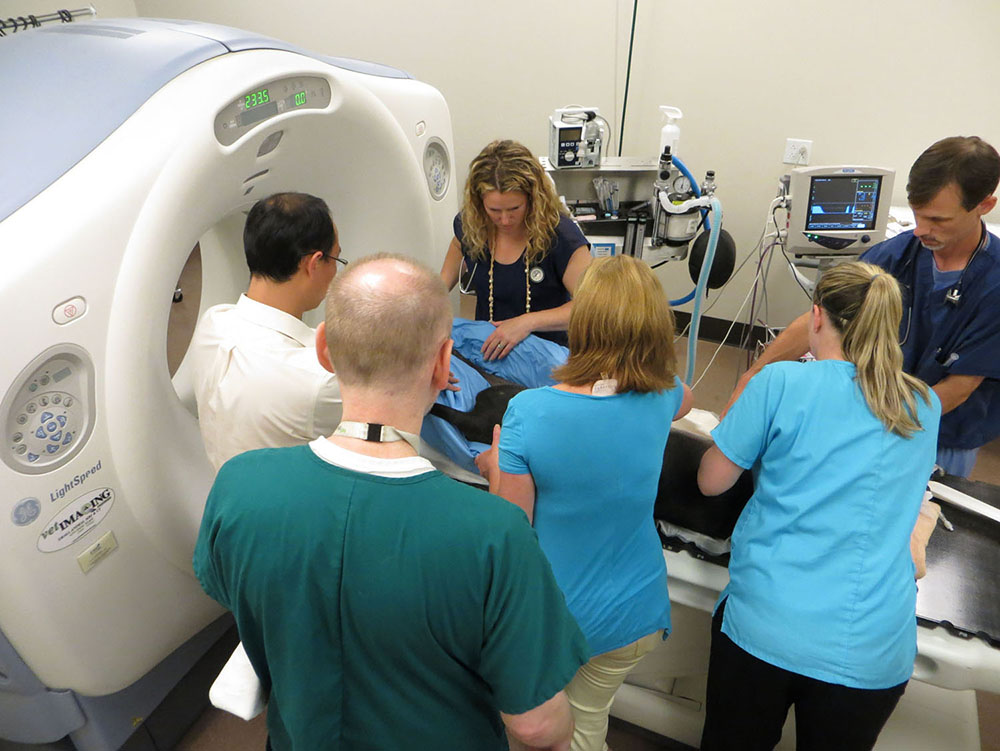 Our
veterinarians.
Caring for your pets is our passion. Meet our team of veterinary specialists here to help you and your pet.
About our BluePearl CyberKnife Cancer Center – Malvern.
Your pet's primary veterinarian or oncologist may refer you to our hospital for radiation therapy or CyberKnife treatment. BPVCCC is located next to our BluePearl Pet Hospital in Malvern, and we work seamlessly with the medical oncology team to deliver continuous care and streamline your pet's diagnosis and treatment process.
We offer conventional radiation therapy, as well as more advanced forms of radiation, including intensity-modulated radiation therapy (IMRT) and stereotactic radiosurgery (SRS), also known as stereotactic radiation therapy (SRT). Specifically, we offer CyberKnife robotic radiotherapy, which is an advanced form of SRT.
Pet owners.
At BluePearl Pet Hospitals, providing our customers with remarkable service is a top priority. We're committed to making your veterinary visit as smooth as possible.
Have questions prior to your visit? We're happy to help. Contact our hospital team at 844.738.2927 or [email protected].