BluePearl Pet Hospital specialty & emergency vet in Malvern, PA.
Serving the greater West Philadelphia market, BluePearl Pet Hospital (formerly known as Hope Veterinary Specialists) is a specialty and emergency pet hospital in Malvern, PA. Our advanced facility is staffed with expert clinicians to provide comprehensive care for pets with urgent, complex or challenging medical conditions.
Our facility is conveniently located off Route 30 near Route 352/Sproul Road to serve pets in Malvern and surrounding communities, including Frazer, Lionville and Exton.
Specialty and emergency veterinary medicine.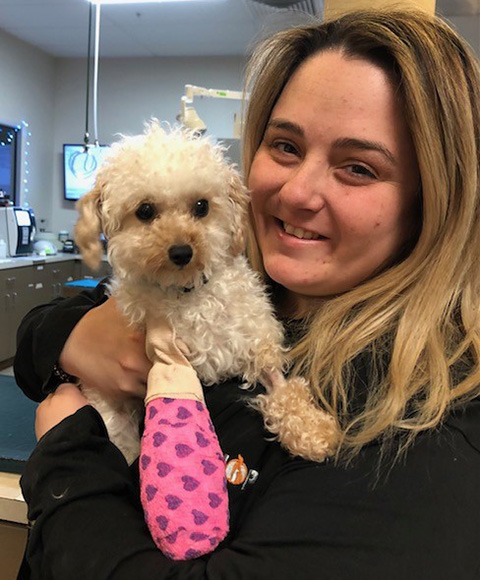 When your pet needs emergency care, seconds count. Our team is ready to provide expert care in case of a pet emergency. If your pet requires a veterinary specialist, we are ready for that too. Our experienced team of veterinarians, vet technicians and support staff work closely together to provide the comprehensive, compassionate care your pet needs and deserves.
As a pet hospital, we're available for pets with emergency and critical conditions. In urgent medical situations, our skilled veterinary team members are here to put your mind at ease and deliver timely, professional care. Our highly trained clinicians have extensive knowledge and experience in treating even the most critical, time-sensitive pet emergencies.
If you're bringing your pet to our emergency department, please call in advance if possible so we can be ready and waiting for you. Upon arrival, your pet will go through our triage process, and should the situation be critical, our clinicians will be ready to act.
Our doctors have years of experience and advanced training in their fields, and they are armed with the knowledge and tools they need to diagnose and treat even the most complex conditions in pets.
As regional veterinary leaders with a shared mission of promoting quality of life in pets, we focus on the total client experience and promise compassionate care. Our specialty clinicians practice veterinary medicine as a science – and an art – to achieve the best results for your pet's overall well-being.
Many of our clinicians are board-certified, which means they have completed advanced training and passed rigorous examinations. Our board-certified specialists are medical leaders in our facility, as well as in the national veterinary community.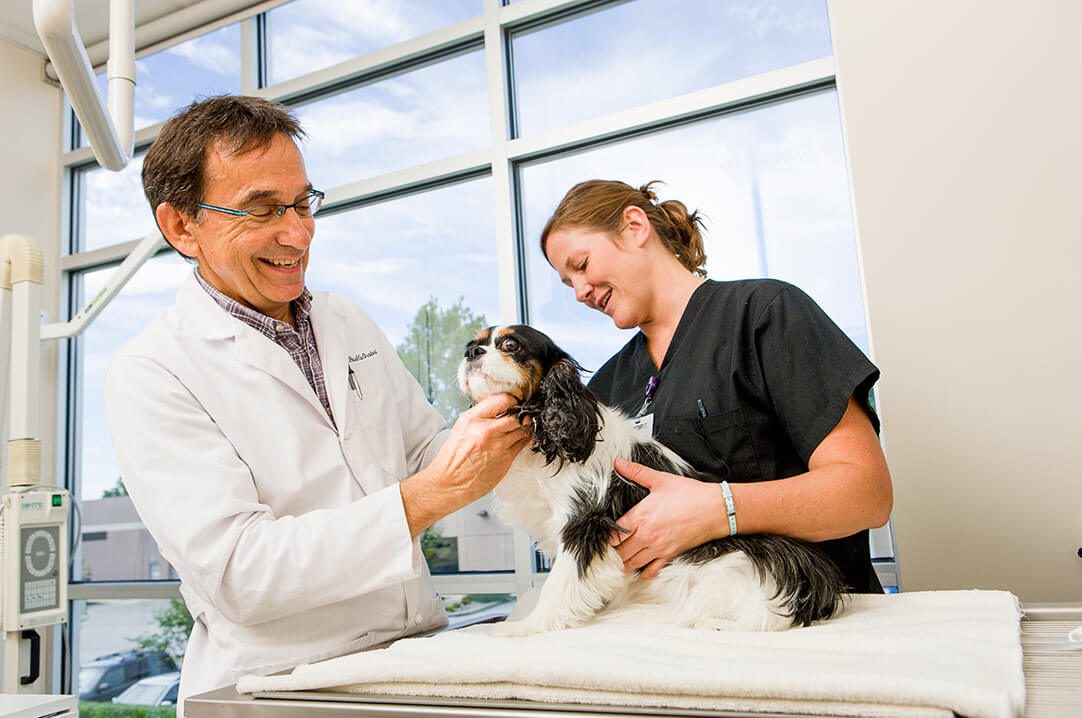 Our
veterinarians.
Caring for your pets is our passion. Meet our team of veterinary specialists here to help you and your pet.
About our BluePearl Pet Hospital – Malvern.
Our experienced emergency and specialty clinicians work closely with your pet's primary veterinarian to offer the highest level of comprehensive care. From initial referral to ongoing care, we believe a close partnership with thorough communication is key in providing top-notch service for you and your pet. We're committed to guiding you through every step of the process with detailed information and education about your pet's specific condition.
BluePearl Pet Hospital is home to skilled clinicians across multiple disciplines of veterinary medicine. Our doctors also collaborate with one another to share knowledge and provide cross-departmental care for your pet. From expert emergency clinicians to board-certified veterinary specialists, we work together to make a tangible impact in the life of you and your pet.
Pet owners.
At BluePearl Pet Hospitals, providing our customers with remarkable service is a top priority. We're committed to making your veterinary visit as smooth as possible.
Have questions prior to your visit? We're happy to help. Contact our hospital team at 610.296.2099 or [email protected].
Purpose, vision and mission.
At BluePearl Pet Hospital in Malvern, we are committed to excellence in veterinary medicine, combining the latest technology with "good old-fashioned" patient care. Our veterinary teams strive to lead the future of emergency and specialty medicine by setting the highest standards for compassionate, quality care and focusing on client experience. Our hospital's core values are as follows:
Collaboration among peers, including our internal colleagues and referring veterinarians, helps us explore new opportunities and arrive at the best medical solutions for our patients
Communication is a hallmark of our practice. We communicate with our colleagues, clients and referring veterinarians who trust us with our patients.
Integrity means we stand by the work we do and the people who make it possible. Through our combined efforts, we strive to make a tangible impact every day.
Leadership is key in supporting innovation wherever it may arise and empowering and encouraging each team member to contribute to our shared mission however they are inspired to do so.
Teamwork involves the selfless commitment of each employee to do his or her part to help us achieve our shared goals.
Transparency is important to our practice, and we always conduct business with the utmost openness and honestly to foster a positive environment for patients, clients and team members.