Specialty services at BluePearl Pet Hospital in Overland Park, KS.
At BluePearl Pet Hospital, we take a collaborative approach to veterinary medicine. We partner closely with your pet's primary veterinarian to understand your pet's history and create a comprehensive care plan. We also communicate closely with you and provide the education you need to make an informed decision for your pet.
Our specialty and emergency pet hospital features many services under one roof, so we offer cross-departmental care for pets who can benefit from the expertise of multiple specialty clinicians. Learn more about our advanced specialty services.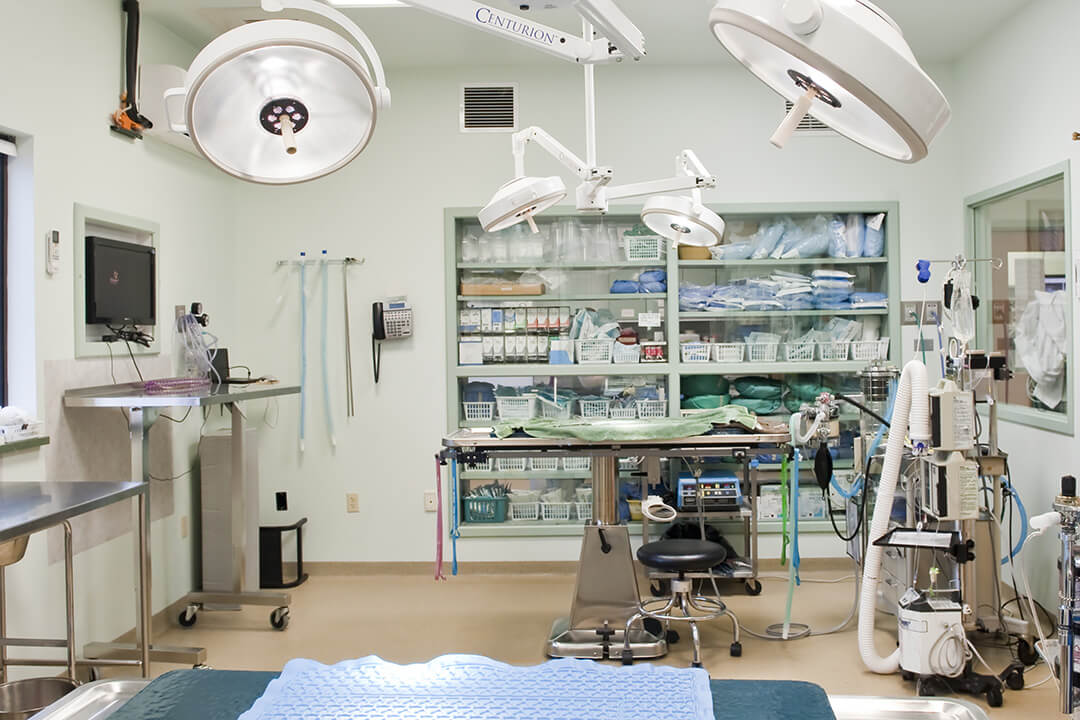 24/7 Emergency Medicine
We are always available to provide remarkable care for pets with medical emergencies.

Cardiology
Our veterinary cardiology team diagnoses and treats diseases of the heart and lungs. We use advanced imaging tools and techniques to identify your pet's specific condition and develop a treatment plan. Cardiology patients have a variety of treatment options, including minimally invasive procedures.
Your pet's primary veterinarian may refer you to our cardiology service for:
Newly diagnosed heart murmur or recent increase in murmur grade (1-6)
Episodes of collapse or fainting
Irregular breathing or respiratory distress
Chronic coughing
High or low blood pressure
Diagnosed heart failure or heart disease
Irregular heart rhythm

Critical Care
Overseeing our hospital's ICU, our critical care team cares for the most critically ill and injured patients.

Diagnostic Imaging
Advanced diagnostic technologies like x-rays, CT scans, MRI and ultrasounds allow our doctors to determine the best treatment for your pet and verify progress.

Internal Medicine
Our internal medicine team specializes in treating complex diseases and improving quality of life for pets affected by these conditions.

Neurology & Neurosurgery
Our neurology team uses advanced imaging technologies, cutting-edge medical therapies and surgical procedures to diagnose neurological disorders and treat patients with veterinary neurological conditions that affect the brain, spinal cord and nerves.

Oncology
Our oncology department develops custom treatment plans for pets affected by cancer with the goal of promoting overall wellbeing.

Radioiodine I-131
This special service is an innovative treatment used to cure hyperthyroidism in cats.

Surgery
Our surgery team is highly trained in performing a wide variety of procedures on pets in a monitored surgical suite.