Specialty and emergency vet services in Tacoma.
We're here when your pet needs emergency or specialized care. Our skilled medical teams work closely with you and your pet's primary veterinarian to develop a personalized treatment plan that aims to promote quality of life.
We take a collaborative approach to veterinary medicine. This means our expert clinicians in multiple disciplines of veterinary medicine work together to provide the best care possible for your pet. We offer cross-departmental care for pets who can benefit from the expertise of multiple specialty clinicians.
We offer the following services at our specialty and 24-hour emergency pet hospital: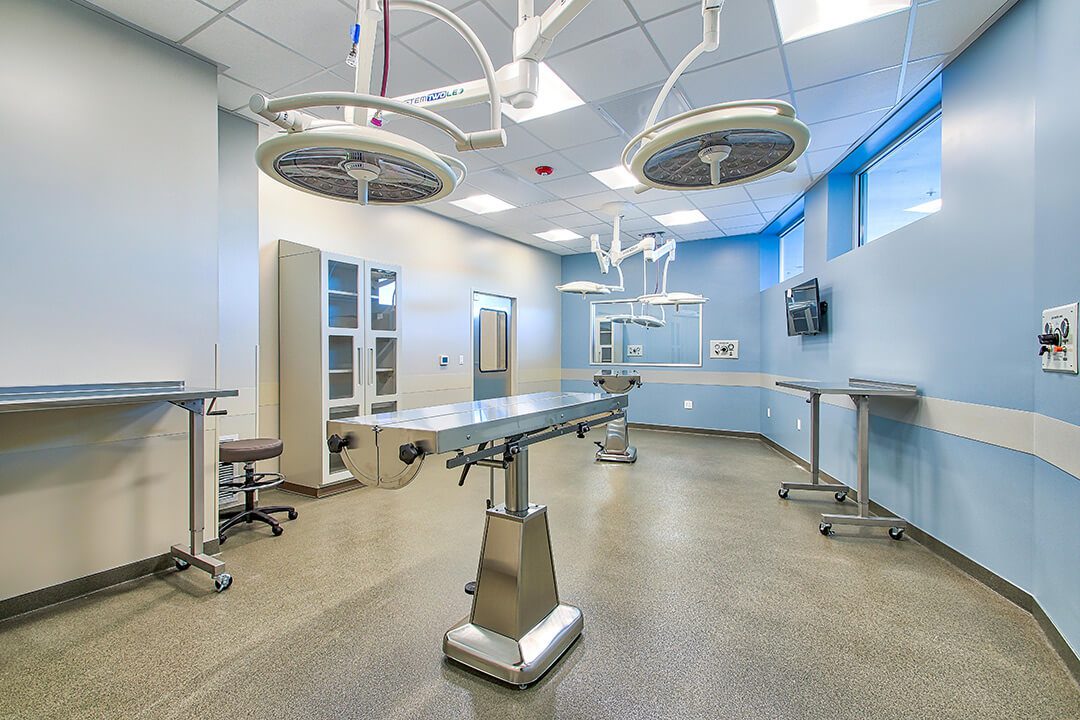 24-Hour Emergency Medicine
We're always open and prepared to care for pets with emergency medical needs.

Avian & Exotics Medicine
Our avian and exotics service provides advances care for pets of all shapes, sizes and species.

Critical Care
Our critical care team monitors and treats pets with critical, life-threatening conditions.

Dentistry & Oral Surgery
Our veterinary dentistry team treats complex conditions of the teeth, mouth and gums and performs oral surgeries.

Diagnostic Imaging
Working in partnership with our other specialty teams, our diagnostic imaging service reviews and interprets detailed images from our on-site diagnostic imaging modalities.

Neurology & Neurosurgery
Our neurology team diagnoses and treats conditions of the brain and nervous system.

Oncology
Providing compassionate care for pets with cancer, our oncology team develops custom treatment plans with a focus on quality of life.

Surgery
Our surgery team performs procedures in all areas of veterinary surgery, including soft tissue, orthopedic and emergency.