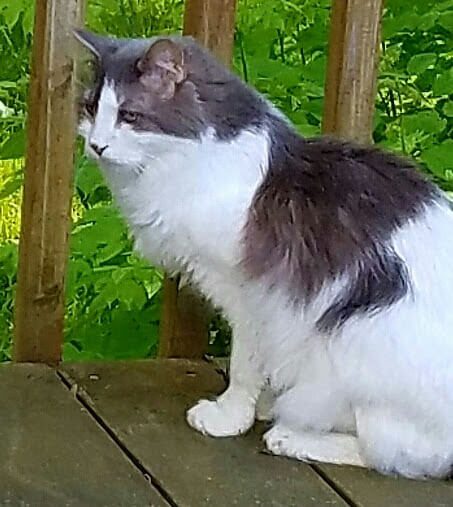 Oliver bravely battled cancer for 5 years.
All of my cats have lived to the ripe old ages of 18 to 22 years, so the experience of putting them to sleep when that time comes is not new to me. What WAS new to me was the exceptionally tender way my last such experience was handled by Dr. Erica Moore in February 2017.
My cat, Oliver, was 17 and, after 5 years of treatment, was no longer in remission from his cancer. As my all-time favorite cat, the next step was a painful decision, and I was not handling the situation well when we brought him into the Eden Prairie BluePearl Emergency Pet Hospital. The care and understanding Dr. Moore showed was so exceptional that I have always wanted to thank her even though it has now been over 2 years.
I especially appreciated the extra time she took to talk to us about any other possibilities even though I knew there were none & he was starting to suffer with seizures. She still listened calmly to my hysterical grasping for straws and was patient with my indecisiveness in a no-options situation. I will always be grateful for her helping Oliver AND me that night.
Kathleen M., MN