It was cancer. But Snookie had a chance with surgery.
Where do I begin? After seeing a mass on my dog continue to get bigger, I figured it was time to get it looked at.
I was referred to Blue Pearl and my dog Snookie (Yes Snookie) was looked at by Dr. Wilson. He was shocked to see the size of the mass that my dog had but was certain that he could remove the mass and make my dog better. Dr. Wilson did a biopsy on the mass and determined that it was cancer but luckily it had not spread to Snook's lungs.
I was given the option of either having the surgery or euthanizing my dog after owning him for almost 10 years. We all know that this is a very hard decision. I choose to have the surgery on my dog.
Well the surgery day came and let me say that the professionalism that was displayed to me by Dr. Wilson was incredible. Upon dropping off Snookie he was observed again to make sure nothing had changed from the initial observation and it had not. Dr. Wilson promptly called me and informed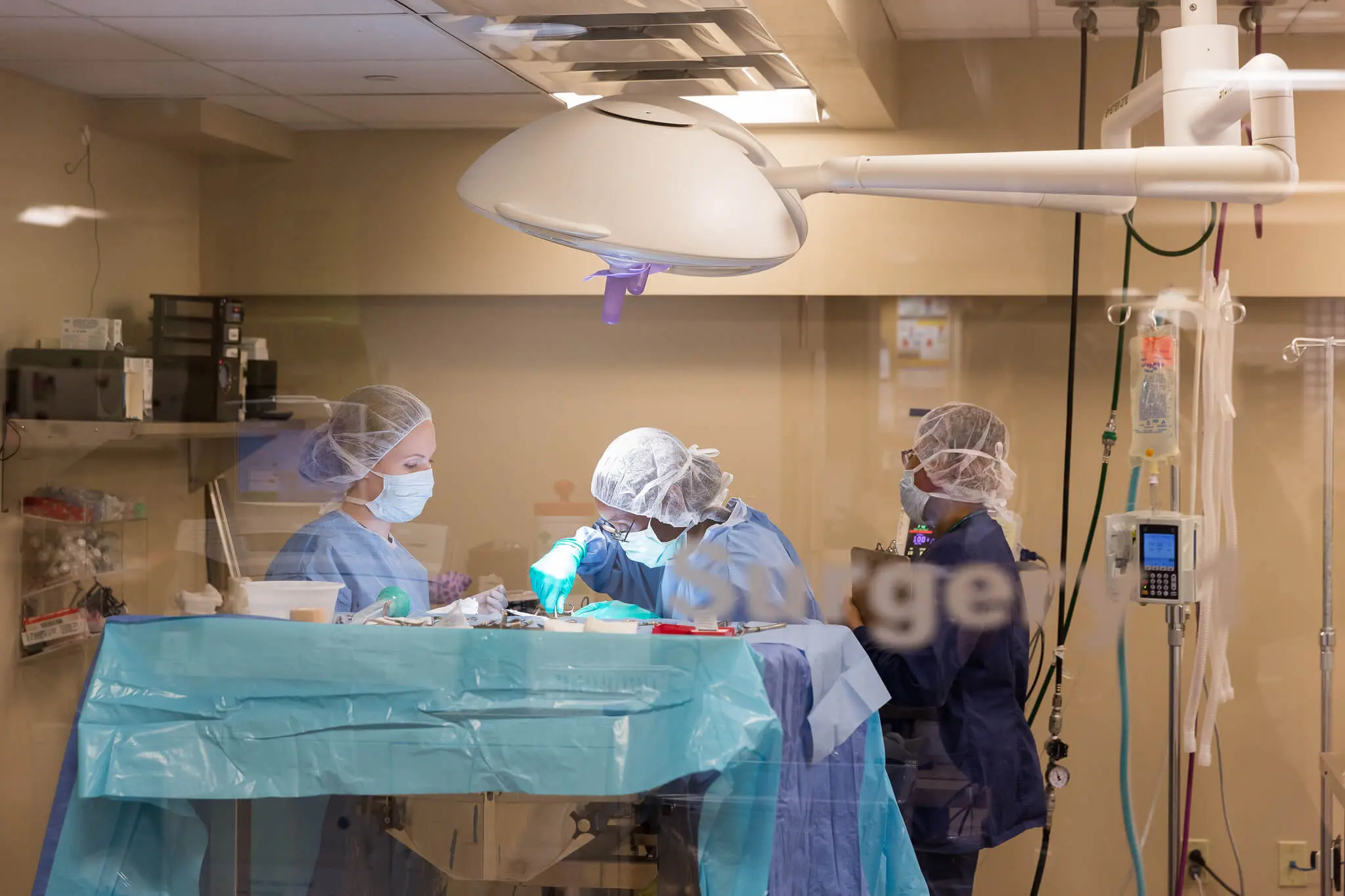 me that the surgery was going to begin and after 3 long hours I received a call from Dr. Wilson informing me that the surgery went as expected. I then received another phone call approximately one hour later informing me of some items that I would need.
The following morning, Dr. Ruthrauff called and informed me of Snookie's condition and that he would be able to be picked up later that day. She told me that he was in good spirits and was wagging his tail being happy to see people. Well after a long day at work I finally got to see my wonderful companion and boy was it great to see him back in the shape he should be. He was whining with happiness and ready to go home.
I would also like to give props to Julie the Technician that came out to explain the medicine and the procedure to empty the drain tube in Snookie. She was one of the most caring and nicest person I have ever met.
The whole staff was great and showed as much compassion for my dog as the next. They made me feel like I was not crazy for loving my dog so much.
Blue Pearl, Dr. Wilson/ Ruthrauff, Julie and the staff thank you so very much from the bottom of my heart.
Joe H.
Gwinnett, GA