Our services.
At BluePearl Pet Hospital, we take a collaborative approach to veterinary medicine. We partner closely with your pet's primary veterinarian to understand your pet's history and create a comprehensive care plan. We also communicate closely with you and provide the education you need to make an informed decision for your pet.
Our specialty pet hospital features many services under one roof, so we offer cross-departmental care for pets who can benefit from the expertise of multiple specialty clinicians. Learn more about our advanced specialty services.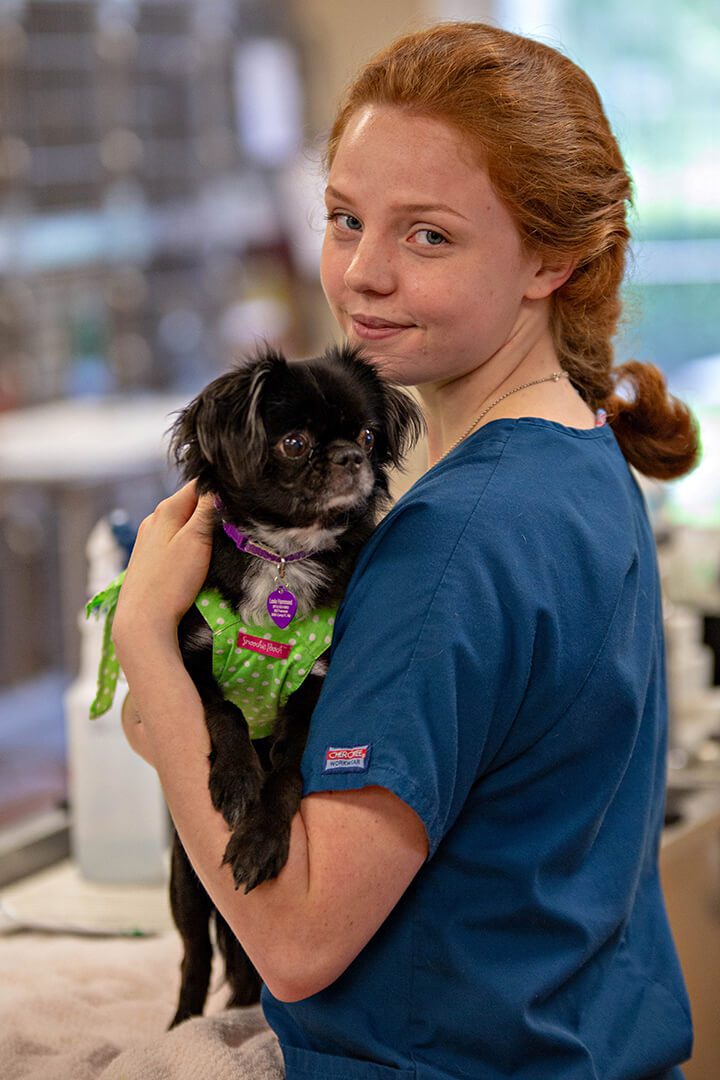 Diagnostic Imaging
Our radiology service performs many non-invasive and minimally invasive diagnostic procedures. These services allow the specialty clinicians unique, non-invasive opportunities for evaluating various diseases.

Internal Medicine
Veterinary internists are trained to take care of patients who can't tell them what's wrong. By using the pet's history, clinical signs, lab results, imaging studies and other testing, our internal medicine specialists can diagnose severe, chronic illnesses or symptoms that appear suddenly.

Oncology
Our compassionate oncology team offers a variety of treatment options for pets with cancer. From initial diagnosis to ongoing care, we are focused on promoting your pet's quality of life.
We take an integrative approach to treating cancer that includes:
Taking time to listen to and answer all questions and concerns about cancer treatment
Creating a treatment plan tailored to each patient and client's individual needs
Working within client's schedules for therapy delivery
Maintaining regular updates with referring family veterinarians
By helping every pet owner understand their pet's disease and by providing appropriate educational tools, we all work together to improve and extend each pet's quality of life.

Radioiodine I-131 Treatment
If your cat is experiencing symptoms including changes in behavior or eating habits, weight loss, fever, rapid heartbeat, changes in litter box habits, shedding or diarrhea, they may have a condition called hyperthyroidism.
Similar to humans, cats have a thyroid gland that regulates their metabolism. If the gland develops a tumor (almost all are non-cancerous), hyperthyroidism can occur. Untreated, this condition can be fatal. Our BluePearl veterinary specialists can diagnose this condition and treat your cat, often with a single injection.

Urgent Care
Our urgent care service supplements your pet's care when they are sick or injured but your family veterinarian is unavailable. Walk-ins are welcome and we offer same-day services to help your pet feel better as soon as possible.
Urgent care is for non-life-threatening conditions; if your pet is facing an emergency, please call us so we can talk you through your pet's situation and prepare for your arrival.

Compassionate Treatment
Our team respects the close bond between pets and their owners and treats each with dignity, compassion and kindness.