Finding Comfort Amid Stress
I took my Yorkie, Buttercup, to BluePearl Pet Hospital in Midtown Manhattan. I had an appointment to see Dr. Tim Rocha, an oncologist, for a consultation. I did not know what to expect and I thought we would just discuss my options.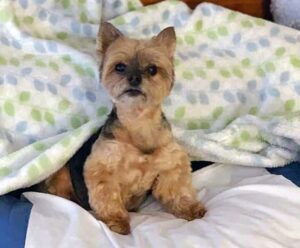 To say the least, Dr. Rocha understood the assignment. From the time we stepped into the building, the staff was so amazing and warm and escorted me directly to an exam room. The hospital is so nice and clean! At that moment, I knew we were going to be taken care of.
Preparing for Buttercup's Treatment
The doctor read Buttercup's medical records ahead of time, so he was quite aware of her situation and knew her history. He took Buttercup and they performed an ultrasound, took x-rays, and did blood work. Dr. Rocha did what was necessary, and he explained everything to me. I even called them the next day to review the bill, and the Associate who helped me was patient and kind and made sure I understood everything by breaking it down for me.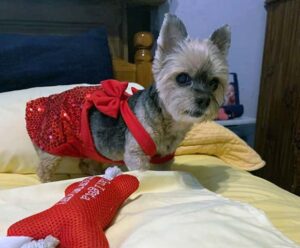 Words cannot express the gratitude that I feel; I had the best experience at this establishment. The icing on the cake is when Dr. Rocha informed his staff that he wanted to speak to me again. He brought Buttercup to me himself and what I saw melted my heart – Dr. Rocha was loving on my Buttercup!
Kindness Never to Be Forgotten
Thank you all for making my experience the best ever, from the bottom of my heart. Your kindness will never be forgotten. I even called Buttercup's primary vet and told her staff to thank her for sending me to Dr. Rocha!