24-hour emergency vet for pets in Fresno.
Fresno Pet Emergency & Referral Center is a 24-hour emergency pet hospital that serves Fresno, Clovis, Madera, Sanger and the surrounding areas in the San Joaquin Valley.
If your pet is experiencing an emergency, please call ahead if possible so we can talk you through your pet's situation and prepare for your arrival.
Emergency veterinary services.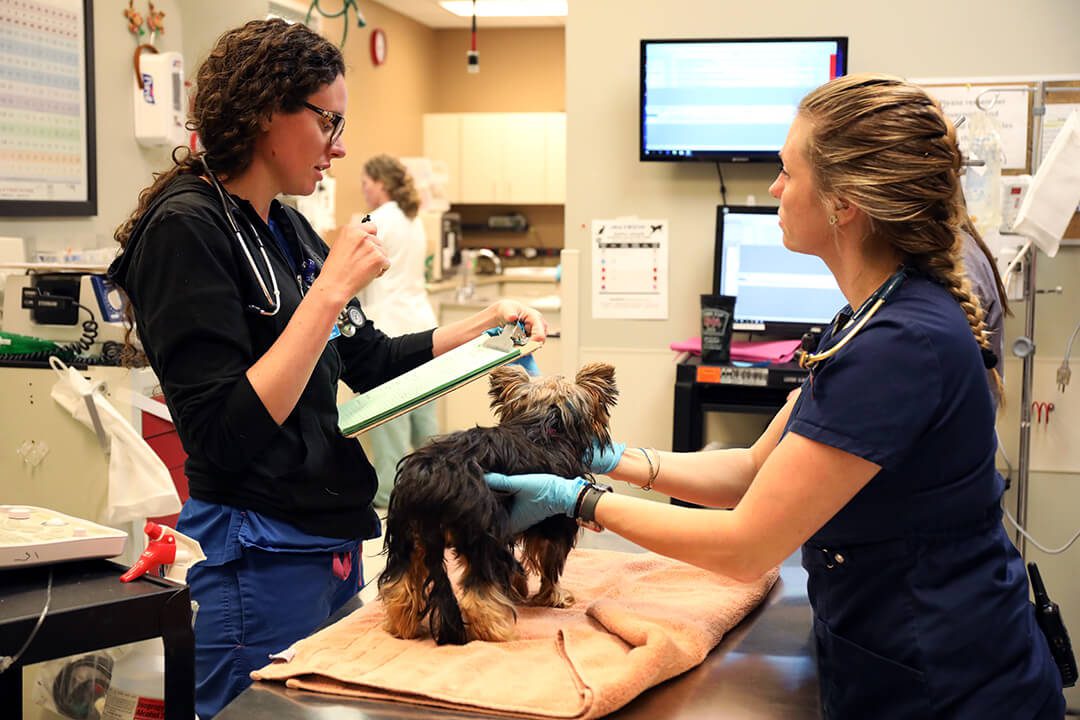 When your pet needs emergency care, seconds count. Our team is ready to provide expert care 24/7 in case of a pet emergency. Our experienced team of veterinarians, vet technicians and support staff work closely together to provide the comprehensive, compassionate care your pet needs and deserves.
Emergencies can happen anytime, including after hours, on weekends and during holidays, so our team is well-equipped to handle your pet's urgent medical needs 24 hours a day, seven days a week.
Common veterinary emergencies we see and treat include:
Accidents, injuries or trauma
Severe or prolonged diarrhea or vomiting
Toxin or poison ingestion
Complications from chronic diseases like diabetes or
Difficulty eliminating, breathing or moving
As vital parts of your pet's care, we foster open communication and collaboration with you and your pet's primary care veterinarian for seamless care.
In many cases, diagnostic imaging is key in uncovering the root of a pet's problems. We offer cutting-edge technology and imaging in our state-of-the-art veterinary hospital to streamline the diagnosis process.
Our team is highly trained and skilled in identifying clinical signs of various conditions and operating diagnostic equipment to perform imaging such as:
Radiology (x-rays)
CT scans
Abdominal ultrasounds
Endoscopies
Bronchoscopies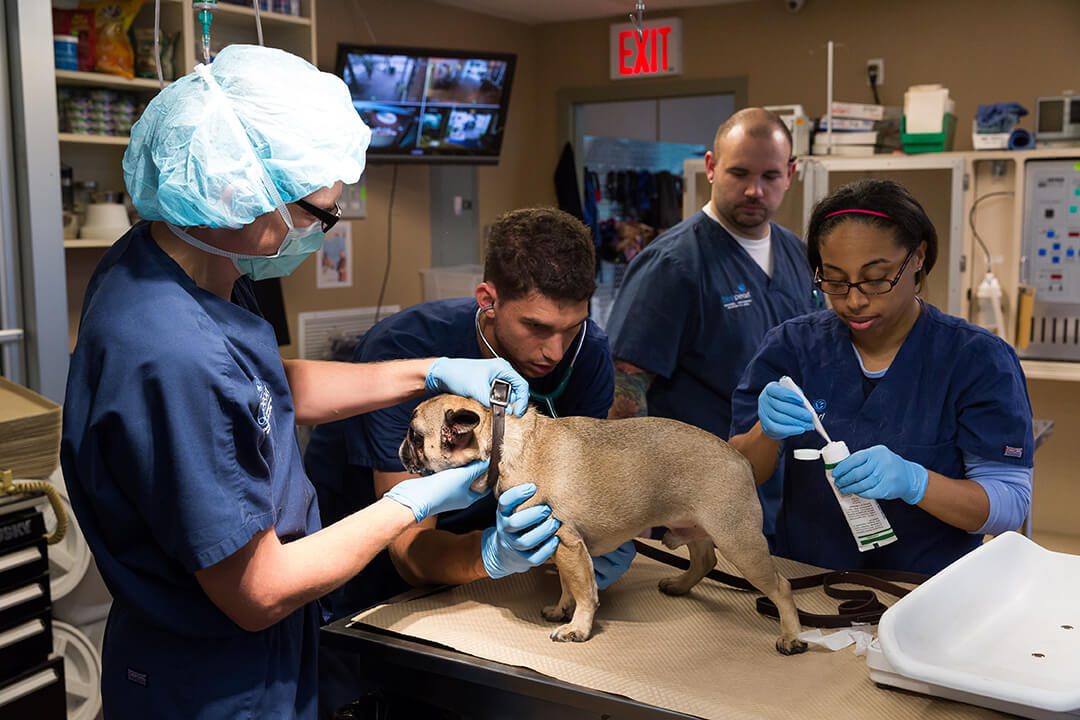 Our
veterinarians.
Caring for your pets is our passion. Meet our team of veterinary specialists here to help you and your pet.
About our emergency pet hospital – Fresno.
Fresno Pet Emergency & Referral Center is part of the BluePearl network of specialty and emergency pet hospitals. Our goal has always been to assemble a veterinary health care team committed to providing exceptional client service and advanced veterinary medicine.
Our hospital team displays an unrivaled commitment to our clients through continuing education, technological advances in veterinary medicine and administering compassionate care to all pets entrusted to us.
Get a behind-the-scenes look at our pet hospital's emergency room.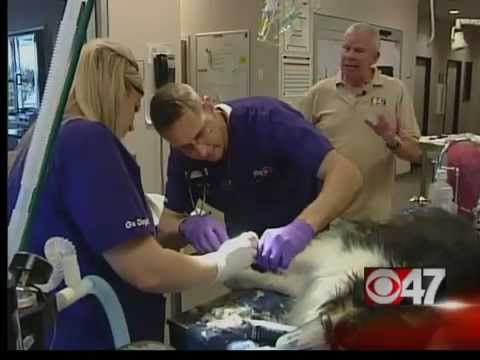 Pet owners.
At Fresno Pet Emergency & Referral Center, providing our customers with remarkable service is a top priority. We're committed to making your veterinary visit as smooth as possible.
Have questions prior to your visit? We're happy to help. Contact our hospital team at 559.437.3766 or [email protected].
FAQ – ask the vet.
Below are some common questions we get from pet owners. We're here to help answer questions and address any concerns you may have about your pet's well-being, so if your question isn't answered here, please don't hesitate to call us at 559.437.3766.
The short answer is no! Dogs cannot sweat, and their primary means of cooling is through panting and some radiation through their skin. Shaving their coat would be like removing the insulation from around your freezer or refrigerator, which keeps the cool inside.
Dogs' fur also keeps direct sunlight off their skin. Without that barrier, the sun would heat their skin and thus their blood, raising their temperature to a potentially unhealthy level.
Yes, take her to the vet as soon as you can. She may have a severe dental disease such as cavities or abscesses, which are extremely painful and may be causing her to avoid eating. She may need dental x-rays, extractions, pain medication and antibiotics.
Yes, you should take him to your vet immediately as he may have a respiratory infection. The "rocking" is probably what we call "tail bobbing," and it is what birds will do when they are having trouble breathing. A bird with respiratory problems is an immediate emergency.
Yes, you should have him checked by your veterinarian; it may just be a simple respiratory irritation or could be what is commonly called "kennel cough." If it worsens, it could lead to more serious conditions like pneumonia.
Ask the groomer what their grooming procedure is and what products are being used. Soaps, shampoos and even clipped hairs can get into the eyes and cause irritation, burning and even ulcers. If it is bad enough, the pet may paw or scratch at the eyes and cause even more damage. You should always use a mild, tear-free shampoo on a washcloth around the eyes and rinse heavily.