Skyline Veterinary Specialists & Emergency – serving south Charlotte.
Serving Matthews, NC, and the surrounding south Charlotte area, Skyline Veterinary Specialists & Emergency provides compassionate care for pets and their families. Our hospital is located southeast of I-485 off Weddington Road.
Specialty and emergency veterinary clinic in Matthews, NC.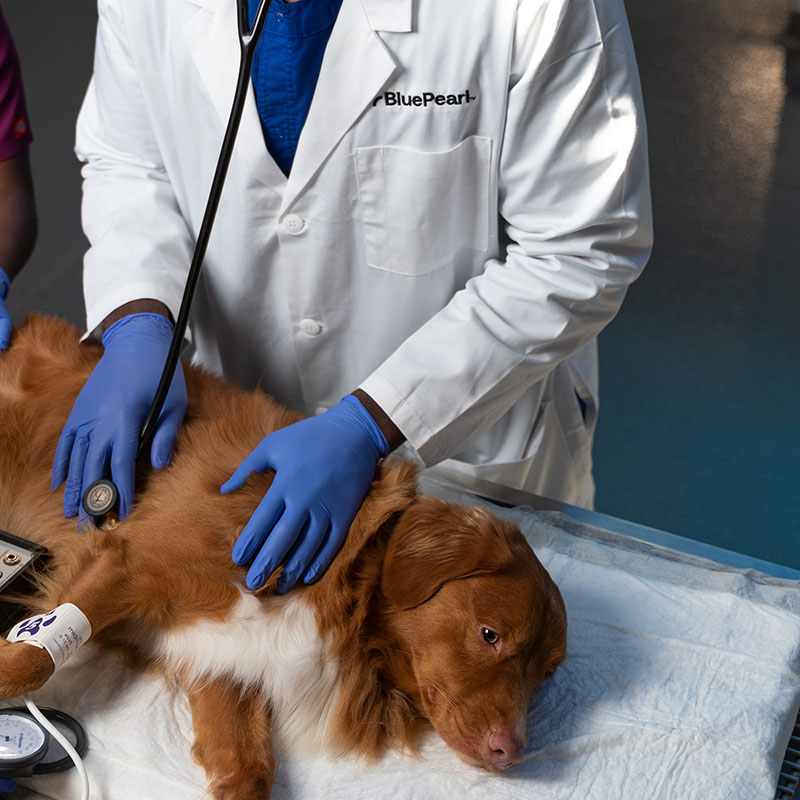 When you have a pet emergency, seconds count. We want you to know, we're ready. If your pet has a condition that requires a specialist's expertise, we're ready for that too. Our experienced veterinarians, vet technicians and support staff work closely together to provide the comprehensive, compassionate care your pet needs and deserves.
If your pet is experiencing an emergency, we're here to help. If possible, please call ahead so we can talk you through your pet's situation and prepare for your arrival. No appointment is necessary to see our skilled emergency veterinarians.
We work closely with your pet's primary care veterinarian to understand your pet's history and create a comprehensive care plan.
Our veterinary specialists work directly with your primary care vet to understand your pet's condition and develop the appropriate treatment plan. Visits to our specialists are usually by referral from your primary care vet and by appointment.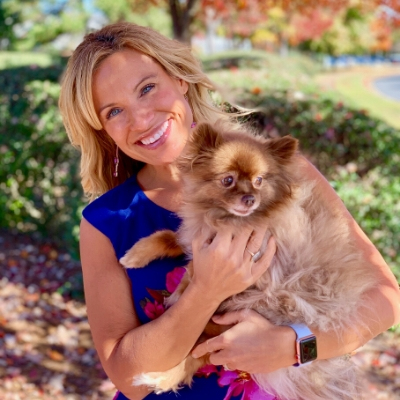 Our
veterinarians.
Caring for your pets is our passion. Meet our team of veterinary specialists here to help you and your pet.
About our pet hospital.
The Skyline Veterinary Specialists & Emergency team is here for you and your pets throughout every stage of their lives.
From specialized medicine to emergency care, we'll be here for you when you need us most.
Pet owners.
At BluePearl Pet Hospitals, providing our customers with remarkable service is a top priority. We're committed to making your veterinary visit as smooth as possible.
Have questions prior to your visit? We're happy to help. Contact our hospital team at 704.672.5590 or [email protected].
Testimonials.
"Our experience with Skyline was great. We saw their cardiologist, Dr. Eriksson, and she was so helpful in explaining our dog's condition and was so kind and gentle to our dog. I felt well-informed of her condition and the medication plan. Really top-notch care and excellent experience. We look forward to continuing our dog's care with Dr. Eriksson." — Katie S.
"We are really happy with the time Dr. Eriksson spent with us and our puppy. He is extremely thorough, and we never felt rushed. The staff is incredible too. They are all extremely caring and helpful. We highly recommend bringing your pet here." — Cheryl S.
"What an amazing staff. Dr Andrea Ericsson was so knowledgeable and caring. We drove an hour to come here and would definitely do it again if needed." — Meredith D.
"There are not enough words to describe how caring and thoughtful the staff and Dr. Katie are at Skyline Veterinary Specialists & Emergency. I drove four hours, round trip, from Greensboro to have them examine my baby boy Peyton (PeyPey). They discovered he had a tumor in his heart that no one in Greensboro could identify. However, the prognosis was not a good one, I am so thankful for their support and follow-up just to check on Peyton, and me, for emotional support. I will never forget my experience there." — Mark H.
"I cannot say enough about Skyline and everyone there. We were referred here by our vet when they discovered our dog was having heart issues. It was at the end of the day, but Skyline took us right in and treated us amazingly. Unfortunately, it was the worst-case scenario for our dog, but the way Skyline handled this through the night and the next day was a testament to their professionalism, compassion and kindness. I cannot recommend this establishment and its doctors highly enough." — Whit B.
"I needed evening vet care for one of my pups and was referred to Skyline. They were wonderful! Kind, compassionate, knowledgeable and thorough. Loved Dr. Katie and felt like she partnered with me to ensure my girl was treated accurately. Dr. Katie called me the next day to check on my pup. Recommend this practice highly for emergency needs." — Sharon D.