COVID-19 Protocols:
The hospital is currently following any local COVID-19 mandates. If you have questions, please feel free to give us a call.
---
BluePearl Pet Hospital in Rochester, MN
As an after-hours vet facility, BluePearl Pet Hospital serves the greater Rochester area including the Douglas, Salem Corners, Stewartville, Pleasant Grove, Simpson, Predmore and Chester communities.
After-Hours Emergency Pet Hospital in Rochester, MN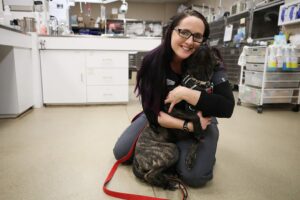 When your pet's primary veterinarian's office is closed, you can trust the expert clinicians at our after-hours vet hospital in Rochester. Our emergency pet hospital is open weeknights, weekends and holidays.
Operating in an advanced veterinary facility, our emergency team members are highly trained and prepared to handle common and complex pet emergencies, including:
Vomiting and diarrhea
Accidents, injuries and trauma
Seizures
Urgent complications from a chronic disease
Toxicities and accidental poisoning
Bloat (gastric dilatation volvulus, or "GDV")
In an emergency, please call ahead and let us know you're coming. There is no appointment necessary for our after-hours vet services.
About BluePearl Pet Hospital in Rochester, MN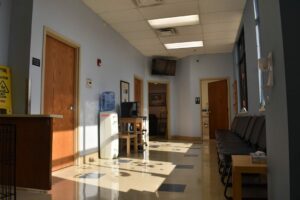 We've been providing remarkable care for pets in the greater Rochester community since our facility opened in 2005 as Affiliated Emergency Veterinary Service. Our 3,000-square-foot facility is designed with the following features to best serve your pet in an emergency:
In-house laboratory – to achieve timely results for our patients
Pharmacy – for fast access to life-saving medications
Surgery suite – equipped with advanced monitoring capabilities
Intensive care unit (ICU) – to provide care for the most critically ill and injured patients