Specialty vet services in Greenway Plaza Houston, TX
Our specialty pet hospital provides advanced surgery services for pets in the greater Houston community. We are located off I-69 by Bellaire Junction in the Greenway Plaza in Houston.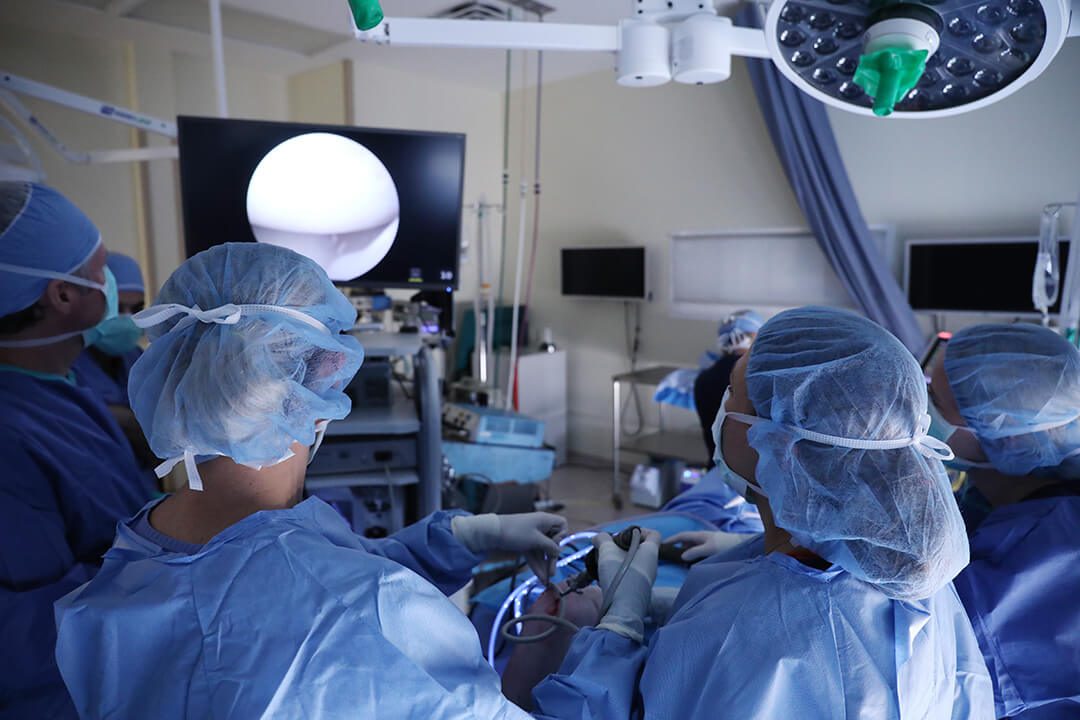 Veterinary Surgery
Available by referral from your primary veterinarian, the surgery team at BluePearl Pet Hospital in Greenway performs advanced medical procedures on pets in the Houston community. Our in-house surgeon, Justin Payne, DVM, DACVS-SA, is board-certified. This means he has completed extensive training and rigorous exams in the field of veterinary surgery for small animals. He performs a wide variety of surgical procedures, including:
Tibial plateau leveling osteotomy (TPLO) – to repair a torn cranial cruciate ligament, or "CCL"
Growth removals – including tumors that affect quality of life
Joint taps – to drain unwanted fluid from a pet's joints
Dr. Payne works directly with your primary care vet to understand your pet's condition and develop the appropriate surgical treatment plan. He uses state-of-the-art equipment and technology to deliver the highest level of surgical care.

In-Home Hospice Services
The goal of pet hospice is to help senior or terminally ill pets live the fullest life possible for the time that remains. If your pet has been diagnosed with a painful or life-limiting condition, they may be referred to a hospice veterinarian for:
In-home senior care
Pain and symptom management
Hospice and palliative care
Quality of life consultations
End-of-life services
Our compassionate, in-home services are provided by BluePearl Pet Hospice. Please call or text 800.717.5054 to talk to our care team, or schedule an appointment online.