Providing emergency and specialty pet care in Oklahoma City, OK.
Our BluePearl Pet Hospital in Oklahoma City provides 24-hour emergency services seven days a week and specialty care by appointment.
We also serve the communities of Edmond, Enid, Guthrie, Lawton, Midwest City, Mustang, Moore, Norman, Shawnee and Yukon, along with north Texas and the Texas panhandle.
Specialty and emergency veterinary medicine in Oklahoma City, OK.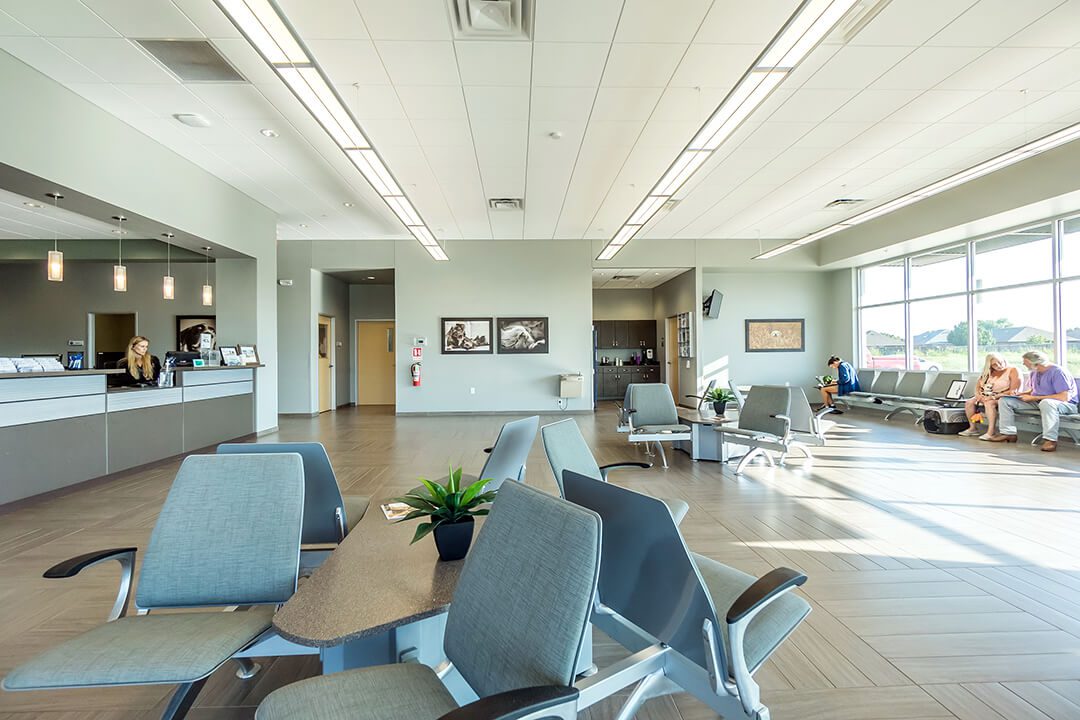 When your pet needs emergency care, seconds count. Our team is ready to provide expert care 24/7 in case of a pet emergency. If your pet requires a veterinary specialist, we are ready for that too. Our experienced team of veterinarians, vet technicians and support staff work closely together to provide the comprehensive, compassionate care your pet needs and deserves.
With more than 100 locations across the country, each BluePearl pet hospital is unique. Our Oklahoma City location offers 24/7 emergency services and specialty care for pets provided by skilled, compassionate and dedicated professionals.
Our veterinary specialties include:
Anesthesiology and pain management
Critical Care
Diagnostic imaging
Surgery
More about Our veterinary specialists.
Specialists complete the same four years of training and four years of graduate school as other veterinarians. The difference is, they take it a step further by completing another three to five years of internships and residency training in their specialized fields.
Many of our specialists take it another step further by becoming board certified. This is the highest degree a veterinarian can achieve and involves completing additional advanced training and passing an examination directed by a group of other trained veterinary specialists. They are also required to have a study published in a peer-reviewed journal.
With this extended training, our specialists are fully prepared to provide the best care for your pet.
Learn more about the veterinary specialists providing remarkable care for pets at BluePearl in Oklahoma City.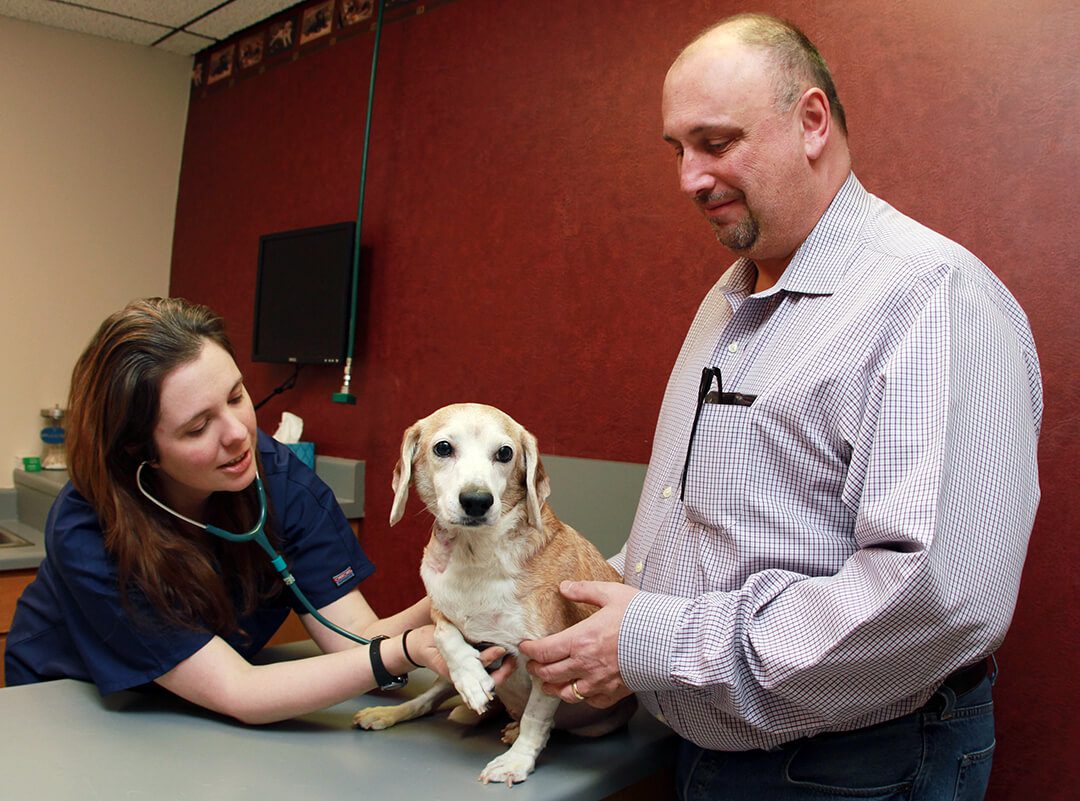 Our
veterinarians.
Caring for your pets is our passion. Meet our team of veterinary specialists here to help you and your pet.
About our BluePearl Pet Hospital – Oklahoma City.
For years, an Oklahoma City emergency animal hospital sat beside an Oklahoma City veterinary surgery center. These two practices were known as Veterinary Emergency and Critical Care and the Veterinary Surgery Center.
With separate owners, the two practices would enlist each other's services at times. But in 2014, the union became official when they became part of BluePearl, a national network of pet emergency and specialty hospitals. BluePearl then brought the two practices together in one new home.
The result is BluePearl Oklahoma City, our 19,000-square-foot specialty and emergency animal hospital. Our hospital has an MRI and a CT scanner on site. Our advanced diagnostics capabilities also include endoscopy, fluoroscopy, arthroscopy and ultrasound equipment.
Having everything under the same roof allows our emergency veterinarians and specialists to coordinate your pet's care without skipping a beat.
Learn more about emergency services and specialty pet care provided at BluePearl Pet Hospital in Oklahoma City.
Pet owners.
At BluePearl Pet Hospitals, providing our customers with remarkable service is a top priority. We're committed to making your veterinary visit as smooth as possible.
Have questions prior to your visit? We're happy to help. Contact our hospital team at 405.749.6989 or [email protected].
Testimonials.
"I cried after hearing Dr. Lamb's voice on the phone Monday morning because I knew my baby was going to be under the best of care – our angel was back on the job!" — Debra
Read more of Debra's story.
"The DVMs, the nurses, the technicians – all were so understanding and helpful. A special thank you to Dr. Newcomb for his surgical skills. I am eternally grateful you saved my baby." — Golda
Read more of Golda's story.