BluePearl Pet Hospital – serving Orange Park and Jacksonville.
We are an AAHA-accredited veterinary hospital. That means we hold ourselves to a higher standard. Pets are our passion. And keeping them healthy is our #1 priority. Here, we strive to deliver excellent care for pets. Because your pets deserve nothing less.
Our BluePearl pet hospital is located in Orange Park, and we serve much of the Jacksonville metro area and southern Georgia, including Fleming Island, St. Augustine, the beaches and more.
Specialty and emergency veterinary medicine – serving Orange Park and Jacksonville.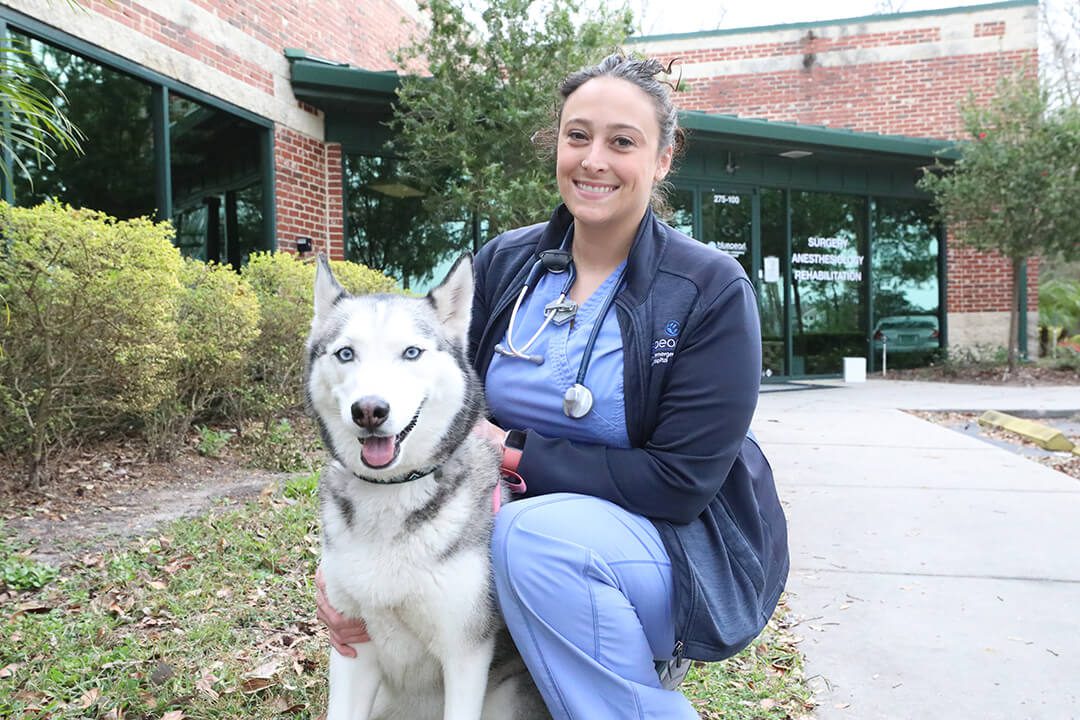 When your pet needs emergency care, seconds count. Our team is ready to provide expert care in case of a pet emergency. If your pet requires a veterinary specialist, we are ready for that too. Our experienced team of veterinarians, vet technicians and support staff work closely together to provide the comprehensive, compassionate care your pet needs and deserves.
Our veterinary specialists work directly with your primary care vet to understand your pet's condition and develop the appropriate treatment plan. Visits to our specialists are usually by referral from your primary care vet and by appointment. Learn more about veterinary specialists.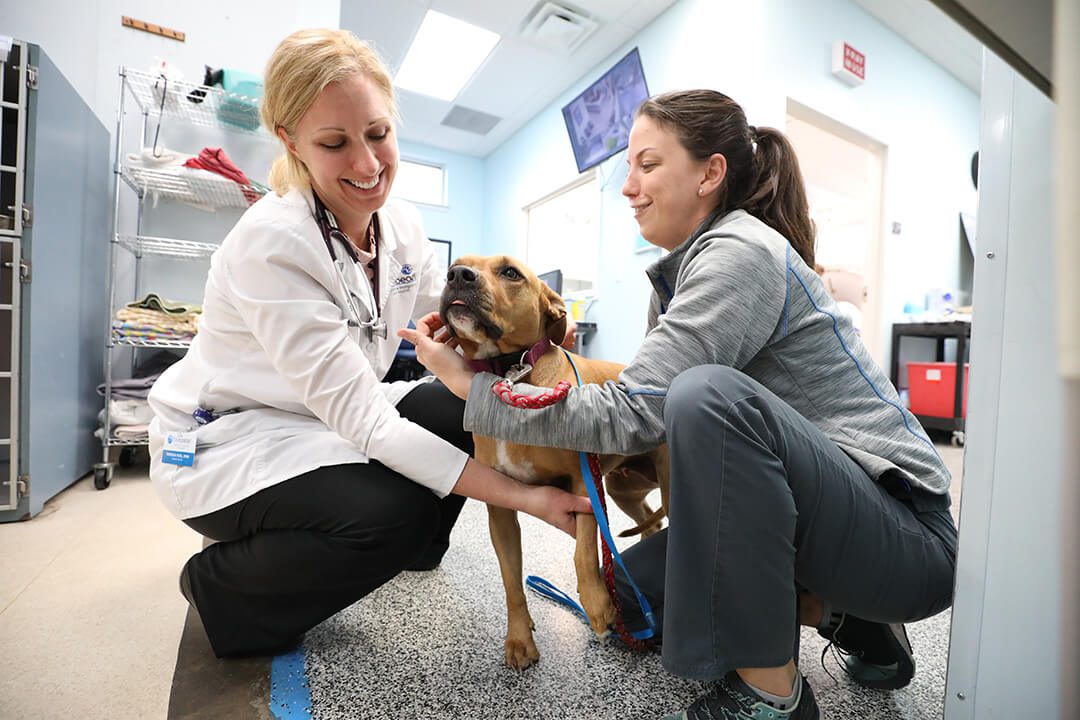 Our
veterinarians.
Caring for your pets is our passion. Meet our team of veterinary specialists here to help you and your pet.
About our BluePearl Pet Hospital – Orange Park.
The BluePearl pet hospital in Orange Park was formerly known as Affiliated Veterinary Specialists, North Florida Neurology and Clay-Duval Pet Emergency Clinic.
Our equipment includes a CT scanner and an MRI machine, as well as an underwater treadmill for rehabilitation and a 3D printer for use in neurosurgery.
Our two buildings include facilities for oxygen therapy, electrocardiograms and more. We are fully equipped as an animal hospital and use all of our resources to give your pets the best possible care.
Pet owners.
At BluePearl Pet Hospitals, providing our customers with remarkable service is a top priority. We're committed to making your veterinary visit as smooth as possible.
Have questions prior to your visit? We're happy to help. Contact our hospital team at 904.278.0287 or [email protected].