Our ER is experiencing a high volume of cases. Please call ahead so we can talk you through your pet's situation and prepare for your arrival.
After-hours emergency pet hospital.
Our BluePearl St. Cloud pet hospital is about an hour north of the Twin Cities and serves central Minnesota.
Emergency medicine in St. Cloud, Minnesota.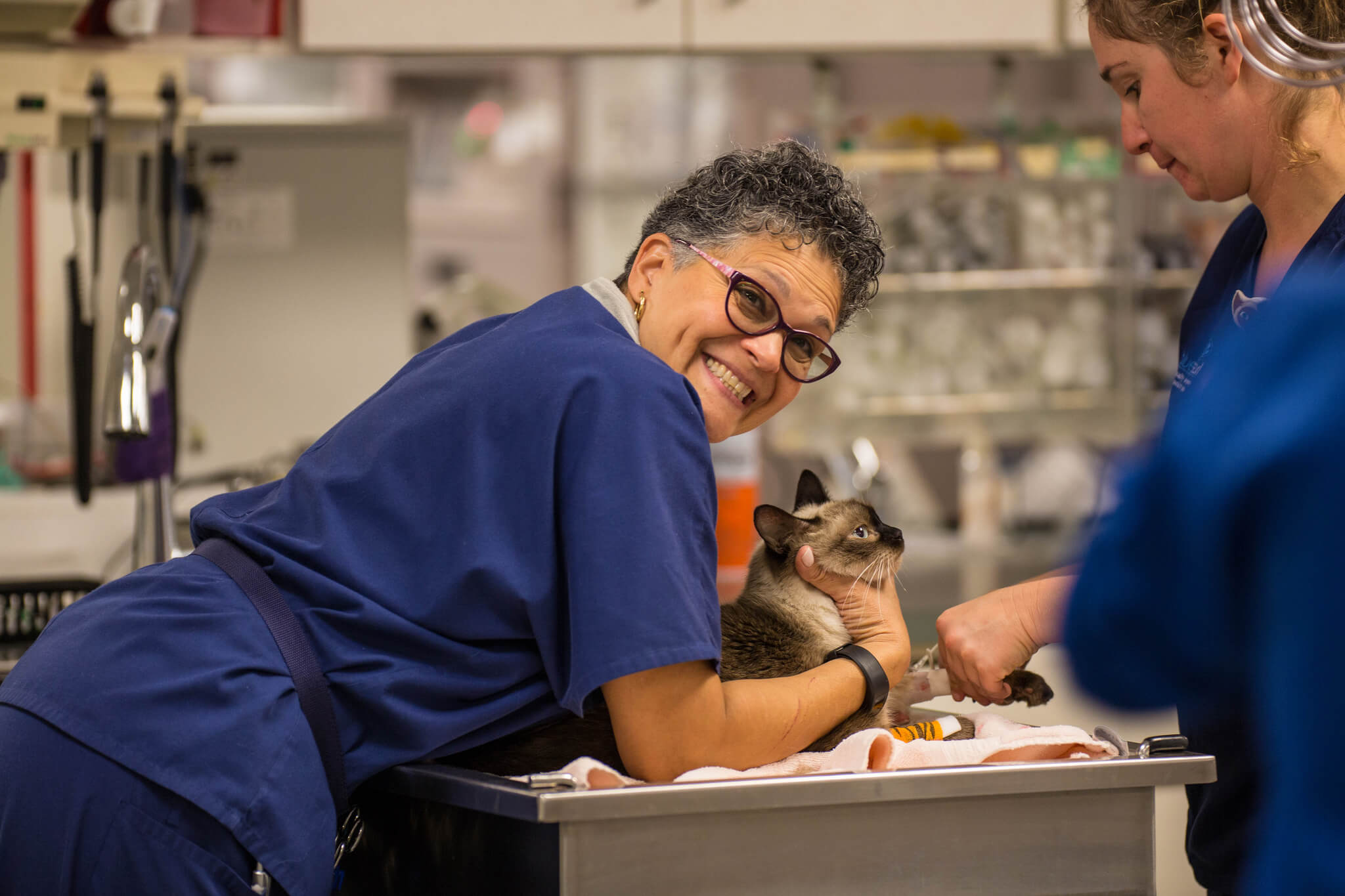 When your pet needs emergency care, seconds count, and our team is ready to provide expert care. Our hospital is staffed with an experienced team of veterinarians, vet technicians and support staff who work closely together to provide the comprehensive, compassionate care your pet needs and deserves.
Emergency: In an emergency, call ahead and let us know you're coming. No appointment is necessary. Learn more about your emergency visit.
Our St. Cloud hospital is open after hours and on weekends when your primary care veterinarian may be closed. We're also open on holidays.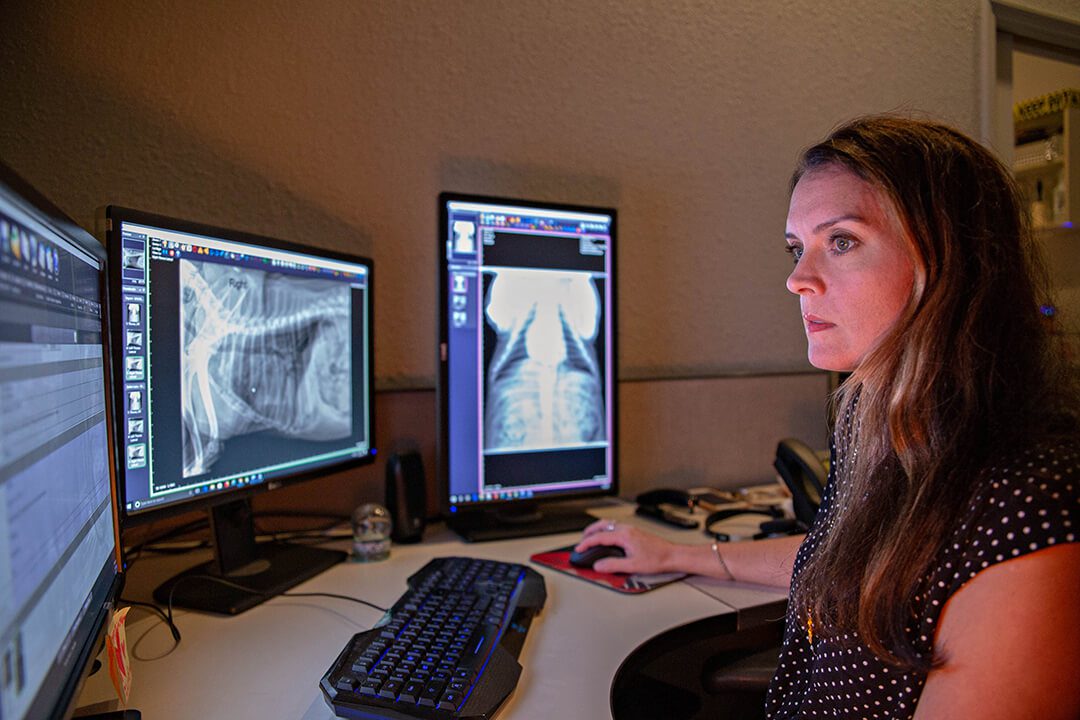 Our
veterinarians.
Caring for your pets is our passion. Meet our team of veterinarians here to help you and your pet.
About our BluePearl Pet Hospital – St. Cloud.
Our 2,700-square-foot emergency hospital opened in 2004 as Affiliated Emergency Veterinary Service.
The veterinary team works with a united goal of enriching the lives of pets and their owners through remarkable care.
Pet owners.
At BluePearl Pet Hospitals, providing our customers with remarkable service is a top priority. We're committed to making your veterinary visit as smooth as possible.
Have questions prior to your visit? We're happy to help. Contact our hospital team at 320.258.3481 or [email protected].
Testimonials.
"Thanks to the vets for doing a great job and saving our little Orange. My kids thank you from their hearts." — Lucas
Read the full story of how Orange the cat survived a gunshot wound.